Announced the day before for the next day, this State of Play mainly focused on Japanese productions, during the Tokyo Game Show period. For 20 minutes, therefore, the Japanese manufacturer has aligned its next arguments to attract the favor of fans of Japanese productions. A particularly difficult challenge to meet, since the Nintendo Direct which took place a few hours earlier was also full of weeb bait (for our greatest pleasure). There were some great things though, with a few surprises and, of course, a huge God of War Ragnarok trailer for the road.
God of War Ragnarok is unleashed
After a little joke by swinging the trailer of a controller before the new gameplay preview , God of War Ragnarok finally got a new trailer in due form, presenting more of the adventure that awaits Kratos and Atreus. Packed with action, the video looks like a launch trailer, for what will be the sensation of this end of the year on PlayStation consoles, no doubt. The game will be available on both PS4 and PS5 on November 9.
Tekken 8 enters the arena!
Teased during EVO by Harada, the succession of Tekken 7 was revealed at the launch of the State of Play. The gameplay trailer presented is absolutely sublime: the characters are modeled with many details and the volcanic arena where the fight takes place is constantly hit by violent rain, without it interfering with the framerate the least in the world . A fashionable announcement to respond to the imposing Street Fighter 6.
PSVR 2 shows 2 games
Sony is the only manufacturer to have seriously launched into virtual reality and it has paid off. Meta's only real competitor thanks to an "accessible" offer , the PSVR is a good HMD, which does not equal a Vive or an Index, but which still allows you to enjoy virtual reality games with some comfort. This second revision, developed exclusively for the PS5, should allow Sony to offer better resolution and above all a wider viewing angle to VR enthusiasts. On the other hand, these pesky sons will probably always be there, too bad. The State of Play was in any case the opportunity to see some of the games that will accompany its release.
Star Wars: Tales From Galaxy's Edge Enhanced Edition
A new adventure in the Star Wars universe has been announced... Or almost. This is a game already released but offered in an Enhanced Edition.
Demeo
A card and strategy game that will take advantage of virtual reality to offer a "board game" point of view that should be quite interesting.
Other announcements
Like a Dragon: Ishin will be available for the first time in Europe. Remake of the episode that never saw the Old Continent, this is great news. Released in February 2023.

Hogwarts Legacy was there too, with a brand new Hogwarts gameplay trailer. Just to remember its release for February 2023, but above all to illustrate the quest exclusive to pre-orders on PlayStation consoles.

Pacific Drive , a rather surprising driving game, has shown its first trailer for a 2023 release .
A new mecha game mixing exploration and combat, Sin Duality , is planned for the year 2023 . On the back of big robots, you will have to empty a planet of its resources while facing the threats of inhospitable lands.
Project Eve becomes Stellar Blade , an action game also planned for next year with an exclusivity for PS5 consoles. Released in 2023 again and again.
Team Ninja is trying a more realistic take on samurai gaming with Rise of the Rônin , a 2024 title .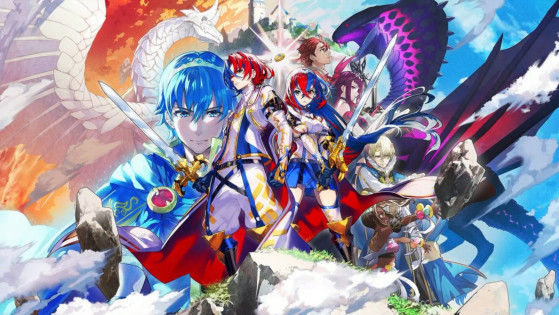 The next game from the Fire Emblem license has been revealed at Nintendo Direct, with a release from January 2023. Here is the information on the new chapter of the saga, which once again offers to take control of a group of heroes to save the continent, with tactical battles.