The news of the Yakuza saga is busy, Tokyo Game Show requires. Three new games were released during a live entirely dedicated to RGG Studios productions. We were treated to a remake of Isshin, a 2014 game that never saw the light of day in Europe, the famous Yakuza 8 scheduled for 2024 and an additional episode centered on the life of Kiryu between episodes 6 and 8 of the saga. So many games that will never land on Nintendo Switch.
Yakuza too violent and underground for the Switch
These are the terms chosen by the new producer of the series, Mr Yokohama, about a possible export of the series on this new sport. In the columns of Gamespot , the Japanese creator wonders if it would not be making trouble with the public to make these games available on a medium considered to be very family friendly in Japan. It details by specifying:
We still kind of think of ourselves as night people, don't we?" Yokoyama said. For us, it's about showing that sort of underground feeling. I think that underground feeling is what we want to do.
A rather surprising reason
Yakuza 1 + 2 came out on WiiU in 2013, but it was a pretty resounding flop. It must be said that Sega had not really tried it more than that, with a compilation distributed in very few copies for after all very summary ports of the first two adventures of Kiryu. Mr Yokohama's answer is all the more strange since the Nintendo Switch has now been regularly hosting "mature" games with a much darker tone for a little while now. We rather wonder if the engine of Yakuza games, the famous Dragon Engine, would not be too complicated to transpose on Switch. Moreover, RGG Studios is currently considering the option of dropping the DE, in favor of the Unreal Engine 5, which is much easier to adopt for "new" generation productions.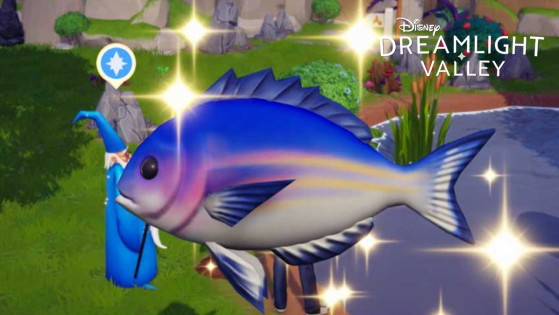 We continue with the wiki of resources available in Disney Dreamlight Valley early access, this time with the list of fish that you can find in the biomes of the valley map. Herring, shrimp, lobster... also find their selling price and their energy gain.