For a few days now, Amouranth has been more than ever on the front of the stage , and the reason for this is not really encouraging. It was indeed during a stream that the truth came to light in front of thousands of viewers: the beautiful young woman is married to a tyrannical man .
Following this thunderclap, several revelations have taken place in recent hours, and it seems that it is time for our streamer to take a step back but also and above all time for her and her loved ones.
Amouranth shuts down Twitch indefinitely
Yes, you read correctly, Amouranth, or Kaitlyn Siragusa of her real name, made a rather important decision in her career as an international streamer , and it was on the social network Twitter that she made this announcement.
The young woman has actually decided to take a break from Twitch , and she has absolutely no idea when she will be making her big comeback. This decision is not really surprising since in her live which took place during the night from Monday to Tuesday, she had announced that she wanted to take time for herself. In the future, and as she pointed out, she hopes to be able to offer streams in her image, with animals, and especially while being dressed (lol), but her fans can be reassured, this is only a pause and not a permanent stop.
It must be said that these last few days have been very rough for Amouranth, and we imagine that it must not have been easy to see her private life burst into the open with the added bonus of a tyrannical husband. During her live on October 15, after the latter threatened to kill her dogs and attack her, she admitted in tears that he was horrible and that he had control over absolutely everything. : his streams and content, his onlyfans account, his bank accounts, in short, absolutely everything. But fortunately for her, it seems that everything has settled down, and quite quickly, it must be admitted.
The hell behind the sequins
As we told you, what the streamer offered during her lives but also on OnlyFans was apparently not what she really wanted. Unfortunately, we then understood that she was abused and it is indeed her husband who would have forced her to do all this, always going further in provocation. The element that set things on fire was when Twitch decided to implement the Hot Tub category.
Today, we hope for her that this story is definitely behind her, and that she can, when she returns, offer what she really likes.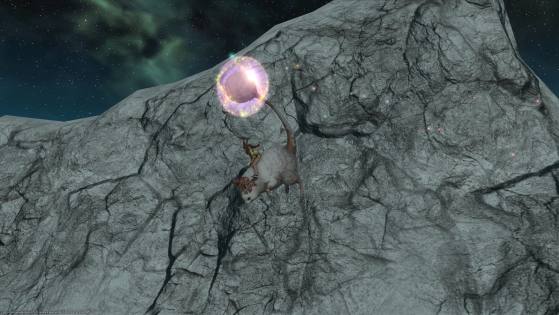 If you're looking to get the silkie mount from the Variant Dungeon in Final Fantasy XIV you'll need to complete the 12 routes and gather every survey records and here's how to do so