Photo: LoL Esports
For many, China has the best competitive league in League of Legends with the LPL. It must be said that the reigning world champions are Chinese (EDG). But while the latter took the door against DRX and there are 3 Korean teams in the last four this year, one can wonder if the LCK does not have a say.
Beyond the eternal debate between LCK and LPL, we can also be interested in the nationality of the holders. On this point, it is difficult to question Korean domination .
Evolution of the number of Korean players in the last four at Worlds
To facilitate the count, we only took into account the 5 holders.
| Editing | Korean players in the semi-finals |
| --- | --- |
| 2011 | 0 |
| 2012 | 5 |
| 2013 | 10 |
| 2014 | 12 |
| 2015 | 12 |
| 2016 | 16 |
| 2017 | 12 |
| 2018 | 3 |
| 2019 | 9 |
| 2020 | 5 |
| 2021 | 17 |
| 2022 | 16 |
We know that in the last four, there are only 20 remaining starters, South Korea often hits very hard! If we exclude the first edition during which the Korean region did not participate, we obtain a very good average of 10.63 . That's more than half of the players represented and obviously no one can compete.
This year, with 16 Korean holders, we are at the top of the range. But the record remains for the moment the Worlds 2021 with 17 players out of 20 possible ! The 2018 edition is almost an anomaly with "only" 3 representatives in the last four that year.
Why are Koreans so strong?
This is the question that torments all League of Legends fans and no one really has the answer to explain everything. In an interview, Oner , the T1 jungler highlighted the work and fundamentals of Korean players, but we imagine that it's actually much more complicated than that. Economic, cultural, social reasons should be mentioned...
But we can already point the finger at a very factual data. The Koreans are very strong and in the 11 Worlds that have passed, the LCK have lifted the cup 6 times . They also often go very far in the competition, in 2022 as in 2021, there are 3 Korean teams out of four! Finally, note that the Korean player exports very well. It is not uncommon to find them in Europe, North America or China. While in LCK, there are currently only local talents.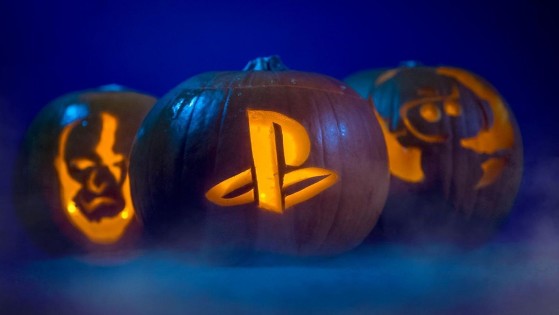 The most terrifying holiday of the year is fast approaching and on this occasion, PlayStation wanted to treat its thrill-seekers with a great Halloween promo. Believe us, there is a very heavy program!