As of 02/11/2022 02:30 GMT, ranked queues will be disabled in preparation for patch 12.21. At 02/11/2022 04:00 GMT, the servers will be taken down and all games in progress will end in a draw. The statistics of these games will not be recorded. Battlegrounds will be unavailable for approximately 3 hours.
Riot Games
on
Patch 12.21
(
Source
)
Riot has therefore confirmed the arrival of Patch 12.20 for tonight! On the program the brand new Empyrean skins but especially K'Santé, the pride of Nazumah and 162nd champion to join the fault. A light patch to prepare for the preseason one which requires a lot of adjustments from Riot Games.
Contents of patch 12.21
New Skins
Pyke, Jax, Vex, Zac, Zed, Jhin, Lux and K'Santé Empyreans
Champion Changes
New champion: K'Santé

Buffs : Ahri, Corki, Malzahar, Xin Zhao, Rumble
Nerfs : Blitzcrank, Bel'Veth, Miss Fortune
Various
New Summoner Icons, New Emote, New Ward Skin

As usual, these changes are on the PBE test servers, but some of them may not be added to the live servers tonight! While waiting for the official patch notes which should be released around 8 p.m. this evening, you can find the details of the changes in our dedicated PBE article just below.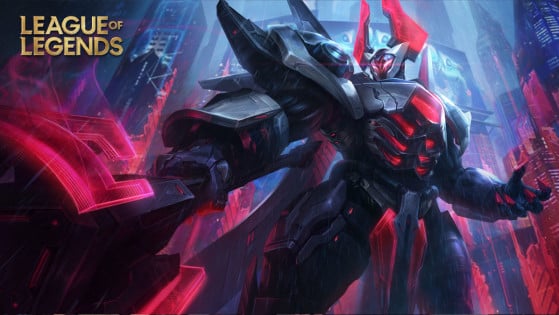 A few days ago, hundreds of League of Legends players spoke out about being unjustly banned from the game. A bug related to the "Hearthsteel" item was pointed out, but in the end the explanation was been found elsewhere.