Photo: LoL Esports
The League of Legends Worlds Finals will take place in less than a week. It's the home stretch and the gods of the Rift have spoiled us... Between T1 and DRX, there's talent on all sides with the added bonus of great stories to tell.
On paper, Faker and his teammates seem to be leaving with a small lead. But do not sell the skin of the dragon before killing it. Since the start of the tournament, DRX has been underestimated as the team brings down big heads one after another. However, one factor could be important in the final: the form and fatigue of the players. Between T1 and DRX, who gave the most this summer?
A busy summer for DRX
The League of Legends competitive season is divided between Spring (spring) and Summer (summer), which does not really respect the true seasons of the calendar. But the tradition is well in place and it is not ready to move, even if in Europe there is a risk of having a problem with the probable new format of the LEC. In any case, DRX did well with 80 games played in the Summer. In addition to having played the LCK playoffs, the team has mainly gone through the Regional Qualifier and the Play-In.
For its part, T1 could be a little cooler... This summer, the team played "only" 65 games . Directly qualified for the Main Event, Faker and his teammates spent less energy and revealed fewer strategies.
Over the whole year, T1 is catching up
This summer, T1 therefore has a differential of -15 games . But if we take the whole year, the team is catching up. It must be said that she won the Spring Split of LCK which earned her to compete in the MSI (defeat in the final against RNG).
139 games for T1

126 games for DRX

T1 therefore goes from -15 games to +13 games ... But spring is already far away and we imagine that the team has had plenty of time to negotiate this burst of energy.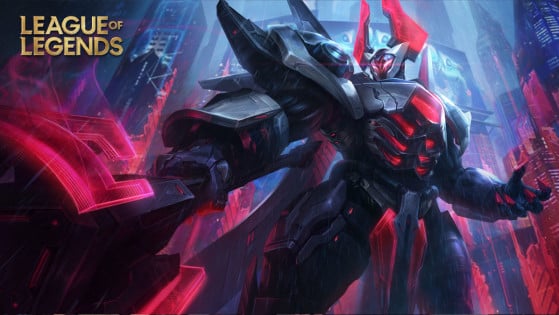 A few days ago, hundreds of League of Legends players spoke out about being unjustly banned from the game. A bug related to the "Hearthsteel" item was pointed out, but in the end the explanation was been found elsewhere.