Some of the new features that were supposed to come to League of Legends at the start of preseason weren't ready in time. However, Riot Games has no intention of forgetting the commitments it has made to its players. Even less when some of them are among the most anticipated by the community. This is the case of swapping positions during champion select. To reassure users, one of the developers wanted to make an announcement on his social networks, ensuring that this new feature will be ready very soon.
The most awaited novelty by many players
Changing position in champion select is a very interesting transformation for these early stages of the game. Currently, the way this system works is rather clunky. We must ask our allies to choose our favorite champion in first position or ask them if we can choose for them in order to have more information to counter pick or hide a particularly weak character in certain matchups. Only when both teams have finished choosing can we send a trade request. In general, the process has a high chance of failing.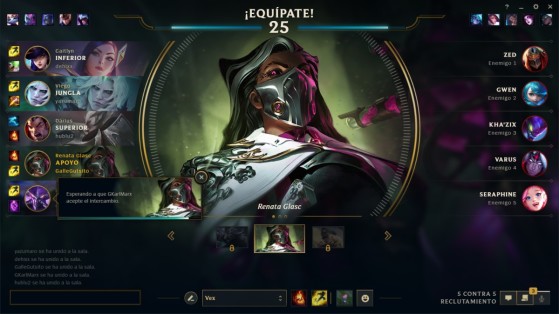 To remedy this long-standing problem, Riot Games will add a tool that will allow us to request a change of position. This will allow you to send your teammates a notification (which will play a sound so they don't get lost) that will allow you to trade your pick turn directly . If we select in first position and send a request to the person in fourth position, if the teammate accepts, we will be in fourth position. That way, there's no room for miscommunication, forgetting to switch characters, or the usual "I don't have the champion you want" that we've encountered so many times.
Having been unable to complete the project in time for the start of preseason (or the introduction of patch 12.23 in the EDP), some players have expressed concern about its continuity. However, the developers of League of Legends wanted to reassure the community. Specifically, Chris Roberts, known as Riot Aubreaun, assured that things are going very well with this project: "Pick Order Swapping wasn't ready for this PBE cycle (sorry) but it's going very well . in internal testing and should arrive very soon".
Based on Riot Aubreaun's words, it seems very likely that this change will be incorporated into the PBE when the next test cycle begins. This situation gives hope that it will be introduced on the official servers by the start of Season 13. This feature, which has been requested by many players and adapted by the developers of League of Legends: Wild Rift, where it has been available for several months, should be ready for the start of ranked play.
Additionally, but of lesser importance, the studio has also confirmed a change to champion select coming to League of Legends in the upcoming 12.23 patch. Instead of showing our teammates with the word "Ally" followed by a number, their anonymized names in this phase will match those of jungle monsters. In this way, the studio hopes to make it easier to identify comments in chat. They considered the possibility of using in-game positions as names. However, they felt it might get too confusing when multiple players agree to switch roles.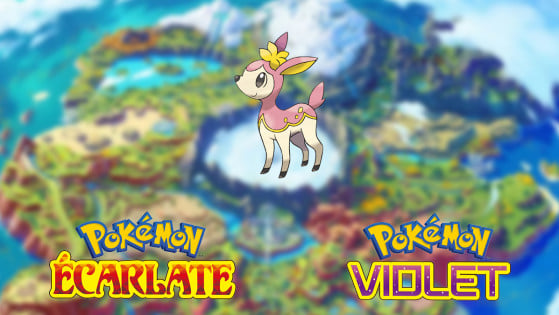 In this new sheet of the Pokédex of the Paldea region on Pokémon Violet Scarlet, we will be interested in Deerling and its different forms scattered at the 4 cardinal points of the huge map of the 9G on Nintendo Switch.