Come on, it's the last of the year and you still have a few days left to download Nioh 2, Lego Harry Potter Collection and Heavenly Bodies on the Playstation Store. We're off to a new batch of three games that will be available for download to all PlayStation Plus Essentials subscribers around December 7. And beware the leak is confirmed , so there is very heavy in the lot!
Mass Effect Legendary Edition - PS4
Do we really need to introduce you to Bioware's space-opera trilogy? Cult titles that date from two generations of machines all the same, the Mass Effect collection has gone to the billiards for a remaster treatment that makes it worthy of new generation consoles. It's still a great gift from Electronic Arts and Bioware for this December PS Plus Essentials, since each remaster comes with its many DLC packs that further enrich the universe and the relationship between the characters, for a duration of life which should happily exceed 150 hours of play if you hang on to the formula a little. Note that a brand new Mass Effect is in production on the premises of Bioware, but for the moment we have no concrete information about it, except for a teaser of a few seconds announcing the start of its development. In any case if you have never played them, there is no hesitation, these games must end up on your HDD
Biomutant - PS4 and PS5
In a post-apocalyptic world where martial arts are revered by anthropomorphic creatures, you will be the savior of the planet by taking on the role of a critter capable of mutating thanks to the specific genes you find while exploring a lush open-world. Beautiful promises for a game steeped in good intentions: Biomutant is not a bad game, but it tends to recall that PS360 era when heaps of dowdy AA productions, but with undeniable charm, swarmed on the blinds and at the resellers. If it is therefore not an absolute masterpiece, the title published by THQ Nordic has a certain charm and there is a way that you will find your account if you are in lack of action-adventure in open world.
Divine Knockout - PS4 and PS5
Out of nowhere, we learned of the existence of Divine Knockout at the same time as the announcement of the PlayStation Plus games for this month of December 2022 . Available directly in day one on the PlayStation Store, the multiplayer game relies on the aspiration of the PS + Essentials catalog to get out of the fray and be offered for free download instantly. On paper and according to the trailer, we would have the right to a 3D brawler between several deities modeled in SD. Honestly the potato clashes does not seem to be there, but we are not immune to a good surprise, maybe it will be a perfect software to spend a few evenings quality with friends. Reply on December 7.
Free Games Epic Games Store
If you like free, the Epic Games Store is also a good plan to download as many games as possible without paying anything, ideal isn't it? To find out which games to pick up each Thursday, we recommend taking a look at our list below, updated with what's new every week.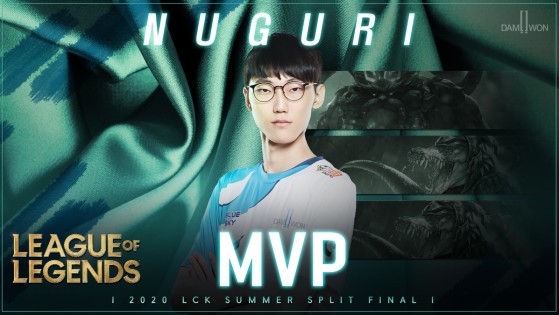 Rumors have been circulating for several weeks, even months, but this former League of Legends world champion is about to end his career. After several difficult seasons, it is time for him to leave the professional scene.