Photo: LoL Esports
After winning the Legaue Worlds of Legends, DRX could have tried to build a dynasty to continue dominating the world. But the structure failed to convince all of its foals and the players left one after the other... Only BeryL , the support, decided to stay. Among the departures, there is one that hurts more than the others. Pyosik , the jungler, has indeed decided to go into exile in North America, on the side of Team Liquid. He could surely have claimed better with his CV, but according to him, he was not the priority of the other Korean teams. In addition, he did not necessarily see himself playing for another structure than DRX in LCK.
But Pyosik wouldn't be the only DRX world champion to make the trip across the Atlantic. Another winner is close to signing for the LCS , according to LEC Wooloo .
Kim "Ssong" Sang-soo, in NA with Pyosik but not on the same team?
It is Ssong , the former head coach of DRX, who would also make the trip to North America. His contract expired in November and it was unclear what he intended to do after his world championship title, especially after seeing the majority of his former young proteges pack up. In principle, he must have received a lot of proposals, after his "feat": to win the Worlds for a team from the Play-In. But given that he's reportedly set to join FlyQuest , an American team that isn't even an LCS heavyweight, that makes us a little doubtful.
But several elements still allow us to understand the situation a little better. Ssong may be of Korean nationality, but he has already coached in North America in the past. He notably went through Immortals , TSM , Echo Fox or even CLG , obtaining at best a 2nd place (Summer 2017). In addition, FlyQuest has also already recruited two Korean players: VicLa (ex KT Rolster) and Prince (ex Liiv Sandbox). The connection with Ssong should therefore be natural and the coach will be able to bring his signature to the team.
Koreans are still popular in North America
Besides FlyQuest and Team Liquid , many other teams will have Koreans in their squad. The region is still as fond of LCK imports as ever. We could thus cite Cloud9 ( Berserker ), Evil Geniuses ( Ssumday ), Golden Guardians ( Gori and River ) or even TSM ( Bugi ). The trend isn't new and it doesn't seem to be stopping anytime soon.
But in Europe, fashion also seems to be coming back. In addition to Malrang , this year we should find other Koreans in the LEC like Photon , Ruby or Chasy . For this time, we will therefore be content to keep a low profile without making fun of our neighbors too much.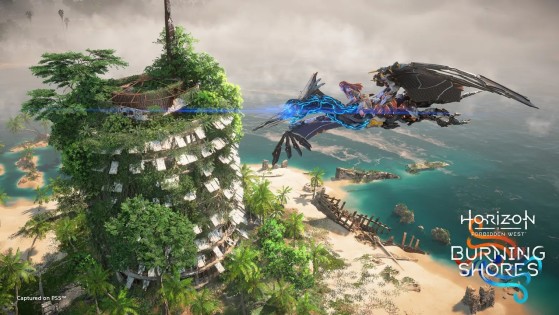 Surprise ! An extension for Horizon Forbidden West will soon see the light of day. After Frozen Wilds for Horizon Zero Dawn, say hello to Burning Shores, a DLC scheduled for early 2023 that will take Aloy to the Hollywood area.