Skins are one of the most well-known features of League of Legends. With each patch, Riot Games releases several new costumes with a common theme for different champions , in order to encourage players to invest money to give their favorite champion a new look (well except Faker who prefers to play with the base skins ).
One of the rarest versions of skins are Prestige skins. These are generally (much) more expensive than the others and have features that differentiate them from classic skins. Apparently, according to the latest leaks, two of the future Prestige skins of 2023 would concern two champions: Sivir and Lissandra.
Lissandra and Sivir two newcomers to the Skin Prestige family
As Big Bad Bear, one of the top League of Legends leakers, comments, the next two champions who will have a Prestige skin would be Sivir and Lissandra . Moreover, he even seems to know which two skins each will receive. This information would have been leaked from a Chinese Tik Tok. For those who do not know the meaning of a Prestige skin, these are already existing aspects to which are added small details and a golden symbolism within the cosmetic itself.
According to these leaks, Ahri was also in the race to receive a Prestige skin , even if everything indicates that it will be necessary to wait a little before Riot decides to give another one to the vixen. Likewise, Ahri is one of the champions with the most skins in the game, including a Prestige skin already. Meanwhile, champions like Doctor Mundo haven't received a new skin in over 1000 days.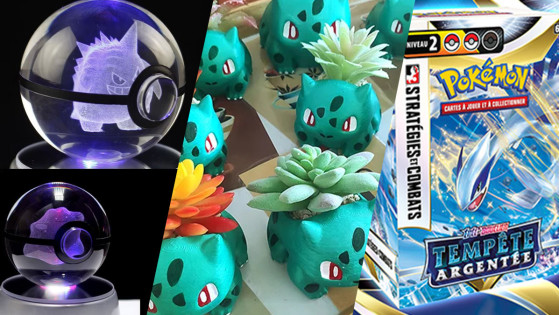 You do not know what to offer for Christmas to your child, spouse or any close Pokémon fan? Here are some original gift ideas that will inevitably make them happy! From stuffed animals to pretty terrariums, including the famous Pokémon cards, there is plenty to do.