Riot Games has been one of the companies that is used to having direct contact with players through social networks. The Rioters have given many answers to the various questions posed by users both through social networks and through the contact channels that Riot makes available to listen to questions from the community.
However, in recent months and especially on League of Legends, the Rioters have not been very active on the networks, and an explanation has finally been given. Riot EarthSlug , the head of skins in Wild Rift, commented on their Twitter account about the main reason for this silence, which is quite simple: they don't want to talk about something that they don't know for sure if it will happen.
They will only talk about what can be achieved 100%
EarthSlug posted: " This is for anyone wondering why the Rioters are silent on the future of various games despite so many questions on these topics. We don't want to promise things that may change during development. We just want to talk about features/new things that are sure to come. Spamming us on RS for more information won't help and it won't change the planned roadmaps for the future of games either. "
In a response he made after this declaration, he confirmed that there will be a new Wild Pass which will arrive in the middle of 2023 : " And since I want to prove my point, I cannot confirm or deny any of the community-theorized changes for Wild Rift. However, a new range of Wild Rift-exclusive skins will be coming to a Wild Pass mid-year. "
In this way, Riot has taken a step back in its communication to try to improve in other aspects and only announce what will happen for sure. The publisher has in the past announced that it wanted to explore certain avenues, and fans believed that these changes would happen 100% when the developers finally realized that it was either infeasible or uninteresting. From now on, all the announcements that will be made for LoL, Wild Rift, but also TFT, Valorant, Project L and the other games, will be things that the publisher is sure will happen one day in their respective titles.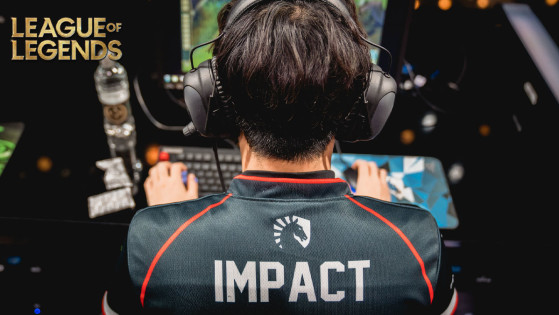 Jeong "Impact" Eon-young is of Korean nationality, but it's been a long time since we've seen him play in the LCK. The toplaner, who we see regularly at Worlds, has indeed represented the NA region since 2015... This will still be true in 2023, given that he has signed for a 6th LCS structure!