Photo: LoL Esports
With the Carlos " ocelote " Rodríguez Santiago case, we don't really know which way to take the equation. After having done so much for esports and carried G2 on his shoulders on different stages (LoL, CS:GO, Valorant), however, he seems to have become indefensible and infrequent .
It all started with the " drama Andrew Tate ", when the former Samurai boss posted a video of him partying with this sexist and misogynist pinned personality. A disastrous communication ensued which cost G2 and Ocelote dearly. The latter was pushed to leave the controls and he was even temporarily banned by Riot Games . On paper, we thought he would come back quickly by making amends: many have managed to come back after a drama. But we're starting to doubt the return... Carlos seems to be freewheeling and continues borderline tweets. Ocelote and G2, it may be over for good.
A provocative tweet that goes viral
On Twitter, Ocelote uses a new profile picture from the drama Andrew Tate: an image from the game "Gods Unchained" representing a phoenix. The symbolism is easy to grasp: it intends to be reborn from its ashes. At the time, he also issued an apology. Some had doubted his frankness and we imagine that his detractors will have even more grain to grind after the Spaniard's last tweet.
Ocelote thus posted: " In the end, I fuckin' party with whoever I want ". At first sight, it is a direct reference to Andrew Tate… During the drama , Carlos had defended himself by declaring that he had the right to party with whoever he wanted, which had triggered a lot of criticism. 4 months later , he decides to put it back on and we have the impression that he has learned nothing from his mistakes. We hope for him that there is a joke or a logical explanation behind this new tweet... He may have had an evening with the Dalai Lama, Gretha Thunberg or Cristiano Ronaldo and in this case, GG to him. But for the moment, his latest outing seems above all borderline and provocative.
This isn't the first time Ocelote has played a dangerous game
What's a little worrying is that this isn't the first time Ocelote has had a borderline outing since being sidelined. He continues to be talked about and not necessarily for the right reasons.
On October 28, he notably invited the community to vote for him at the Esports Awards … Promising that he would return to the front of the stage in the event of victory (personality of the year). After being notably banned by Riot Games and canceled by part of the community, it was a bit daring.

On November 25 , he also posted photos of himself learning how to shoot different weapons. In principle, there is no real problem and shooting is an Olympic discipline. But it was a little promotion of firearms with a slightly ambiguous staging.

Ocelote continues to seek buzz and it works.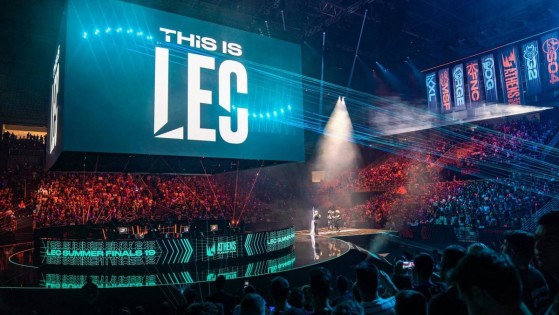 The LEC will change for League of Legends Season 13. If Riot Games has already formalized the first major changes, other new features should also be announced, including weeks with three days of competition instead of two.