Among the too many victims of the war in Ukraine is the Russian League of Legends scene. In order to sanction the country, Riot Games decided to stop the national championship, while temporarily taking back their Worlds slot . It was terrible for the majority of professional players and other people around the scene, who suddenly found themselves without jobs and therefore without financial resources .
Some have managed to stay in the field of esports, taking advantage of their experience to export to other national scenes . This was particularly the case for DiamondProX and Edward, two of the former Moscow5 . Only at the end of the Summer Split, the two players realized that they have not been, and will probably never be paid for their efforts in recent months.
Not the same championship, but the same destiny
Edward had "exiled" (metaphorically) to Greece , and ultimately received none of the wages he had been promised . As for Diamond , it was a Norwegian team that mocked him for months, claiming to have difficulty transferring money to a Russian bank. The former jungler had however tried to show goodwill, even agreeing to stream a little for them (although it was not mandatory in his initial contract) , in order to show his investment.
If Edward 's time in Greece was rather a small success in terms of the club's results (going from 5th to 4th in the league), that of Diamond seems more mixed at first glance (the team was second in the Spring before he arrives and sixth at the Summer). However, some information suggests that the club's problems are not that recent, and would have started as early as February . It would be for this reason that some players would have preferred to leave, and those who stayed were probably less motivated . If the results have become worse, it is not necessarily the fault of the former Moscow5.
What future for the two players?
Edward continues to look for a place in div 1 or 2 EMEA either as a support or a coach. Diamond has also announced that he wants to continue his career , but said he would be much more careful about the choice of his future employer and would require solid guarantees. However, the former Gambit jungler is now married, and cannot afford to invest months in a project and never get paid.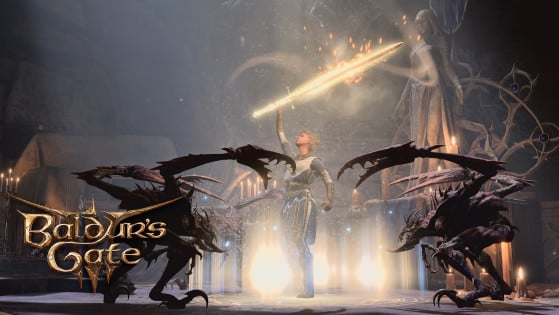 Larian Studios has revealed the contents of Major Update 9 for BG3 Early Access, with its share of new features and information on the return of Minsc. A long-requested class is finally coming to the game, too.