Kaitlyn Michelle Siragusa, alias Amouranth is a true Twitch star and has accumulated tens of thousands of followers who have followed all her adventures. Having made the hot-tub category a veritable institution on the Amazon platform, she has managed to make a name for herself on various "social" networks, including OnlyFans in particular. Recently, she replaced her legendary hot-tub streams with broadcasts on Overwatch 2, her new favorite category... and her viewers are still there.
But while her followers seem ready to do anything to support their favorite content creator, would they be ready to discover a drink that tastes like her bath water?
The Gamer Girl Bath Water, a new genius idea?
It was during a podcast on the dedicated 100 Thieves channel that Amouranth made an astonishing proposal. Last October, the collective of content creators 100 Thieves launched an energy drink called Juvee. The latter is the result of years of work by Matt 'Nadeshot' Haag, one of the presenters of the famous Podcast. It was during this shoot that Amouranth shared his idea for Juvee. According to her, we should create an energy drink that tastes like her bath water. It would be called the Gamer Girl Bath Water and would have different scents.
"We could make an energy drink together. 'Gamer Girl' bath water and it would come in little jars with different flavors."
Of course, the trio was not serious and the idea is not (yet) seriously considered by the collective 100 Thieves. However, this would not be the first time that the content creator has marketed rather... unusual products!
A joke... or not really?
It was last February that Amouranth launched the company "Cutie Pa-Toot-ies" with the aim of selling on the internet jars containing the water of her bath... or even some of her farts. You read correctly. These pots containing the streamer's "scent" sold out, with a unit price of $999.99.
"Have you ever wanted to know what your favorite streamer smells like? Now is your chance to do so with this limited edition jar, specially designed by Amouranth for you ~ Includes a jar full of scents , made exclusively to order, with real human hair from Amouranth herself. Each jar is autographed by Amouranth and hand numbered from 1 to 1000."
Cutie Pa-Toot-ies
(
Source
)
Knowing that, it doesn't seem so crazy for her to pull out a soda that tastes like her bath water. Although it would be quite complicated to pull off, this type of idea doesn't really stray far from the products offered at Cutie Pa-Toot-ies . Who knows ? Maybe this proposal from Amouranth during the 100 Thieves podcast gave them some ideas? Maybe we'll see an Amouranth-flavoured drink appear by next year.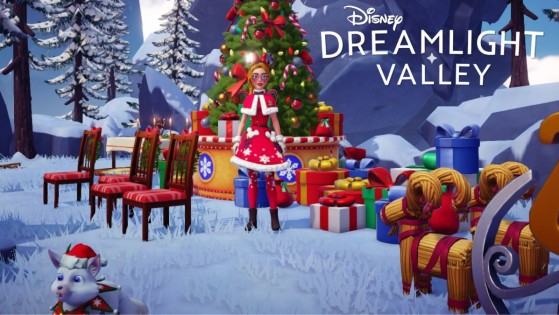 Not sure why there are rolls of wrapping paper littering the floor of Disney Dreamlight Valley? The Christmas event has finally started and here's everything you need to know to complete secret missions and get unique rewards!