Unfortunately, it is relatively common to come across bugs in League of Legends. Some are minor and don't impact gameplay, while others can be devastating. Riot Games is quite reactive on this side and makes every effort to correct these situations. But with more than 160 champions, regular changes or even the appearance of new ones, it's difficult to get a completely problem-free game . One of the new items added during the preseason was no exception: the Jack'Sho.
When Blitz's slow becomes useful
When Blitzcrank is equipped with the Jack'Sho and he uses his W - Overload , he stacks the item at the time of the slow imposed by the ability even if he is out of combat. Its passive, however, stipulates the opposite: Passive property - Nether Vigor : for each second in combat against champions, you gain an effect which grants +2 armor and magic resistance (stackable 8 times).
As you can see in the video above, this bug doesn't really have an impact in game since it allows the champion to accumulate resistances... alone. A fun little glitch that Riot Games will surely fix early next year.
And Viego in all this?
Of course, the Fallen King glitch doesn't work the same way as the Steam Golem glitch at all. In this case, the result is different depending on the scenario. When Viego takes possession of an enemy thanks to his Passive - Subjugation , if this one is equipped with a Jack'Sho, then Viego recovers the passive of the item and can continue to stack it.
Conversely, when the Fallen King is equipped with a Jack'Sho, he loses all stacks of the item each time he takes possession of an enemy. A loss of resistance which can be decisive during a teamfight and which could well play against you!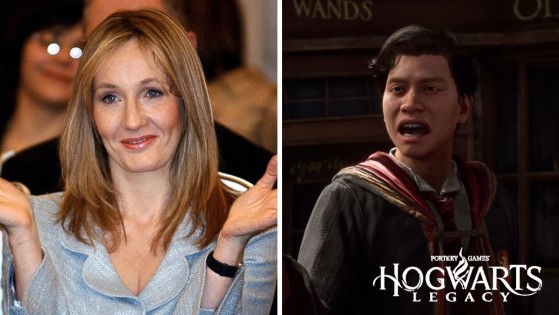 The controversy around JK Rowling, the author of the Harry Potter saga, is increasingly present on the web as the release of Hogwarts Legacy Hogwarts Legacy approaches. Recently, the writer took the floor to respond to a boycott that seemed quite illogical according to her.