The third Pro-Am in Fortnite comes just a few months after Airwaks' victory in Los Angeles. Can the Solary player reclaim his crown? Find out on Friday, July 26 during the Fortnite World Cup.
As always, 50 duos composed of a pro player and a celebrity are competing, but this time for a prize pool of $3 million in charitable donations.
The defending duo made the back to back by winning their second Pro Am. Airwaks and RL Grime will each donate $500,000 to the charity of their choice.
Final ranking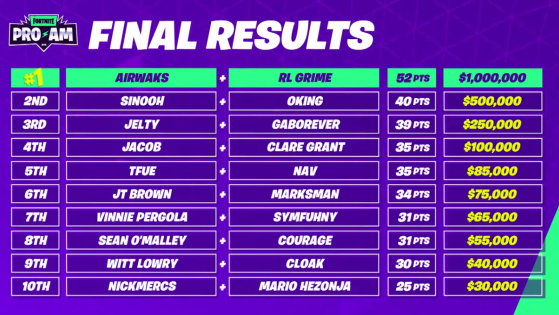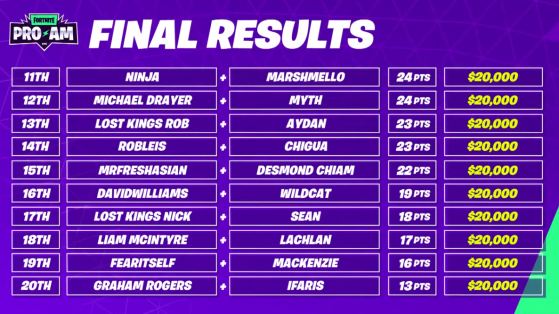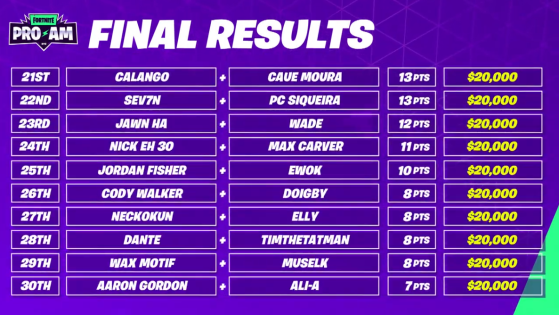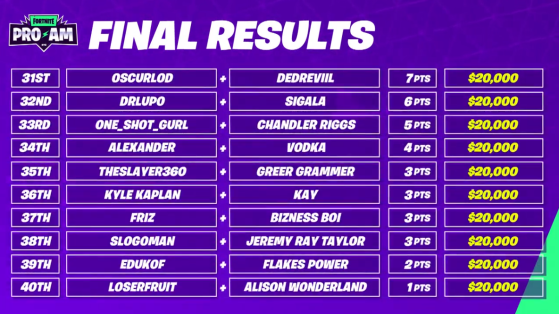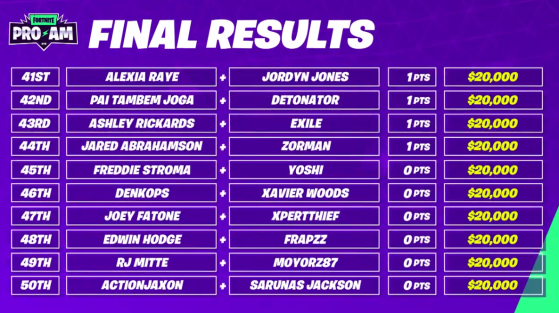 Participants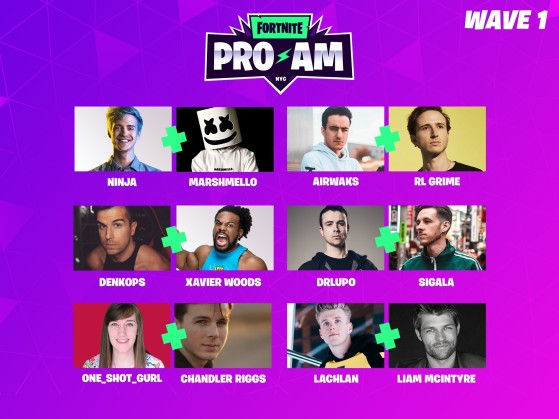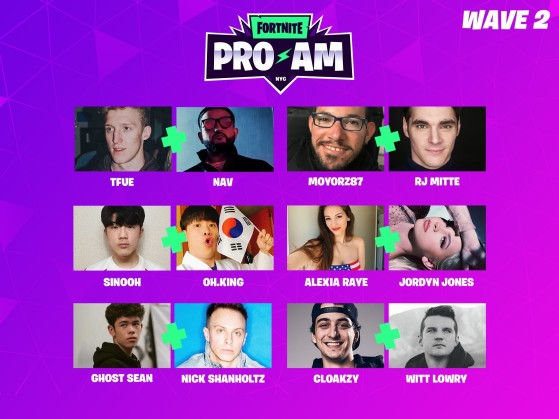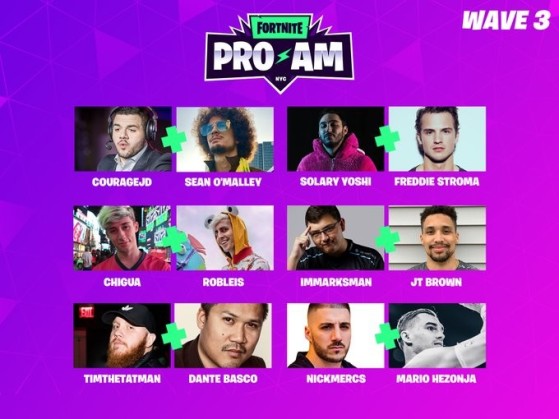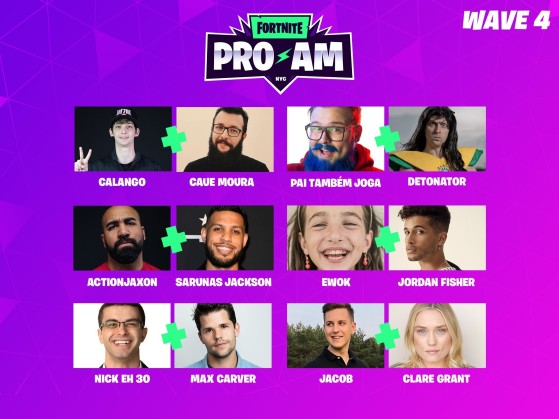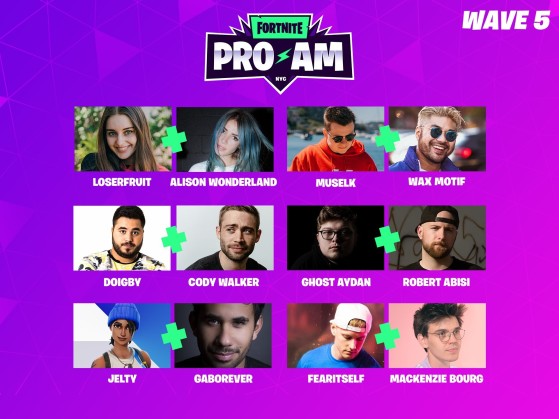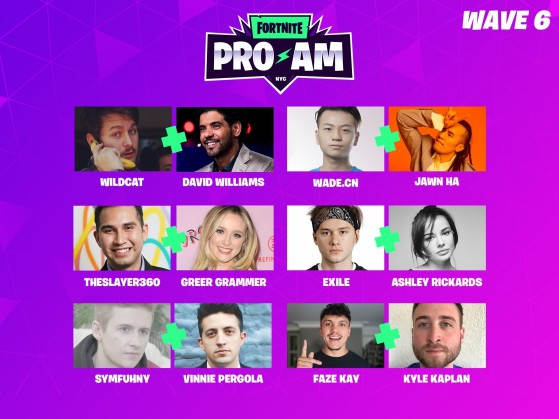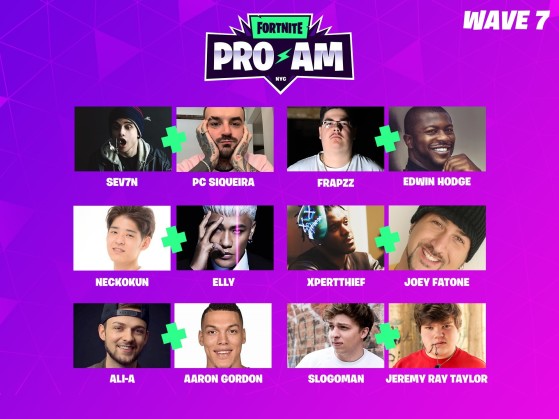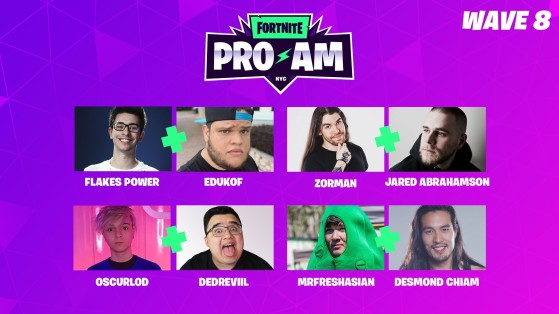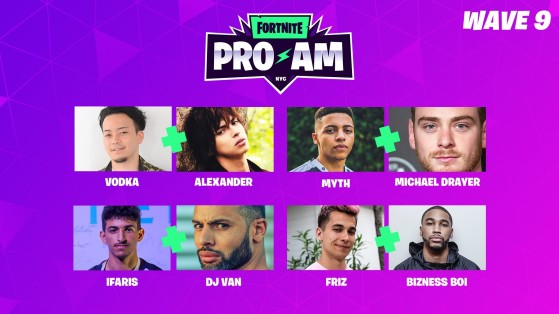 Format and Information
Date:
The Pro-Am starts at 4:00 p.m. on Friday, July 26, 2019.
Format
Points distribution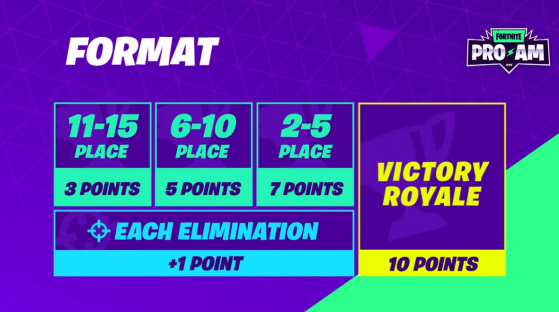 Cash prize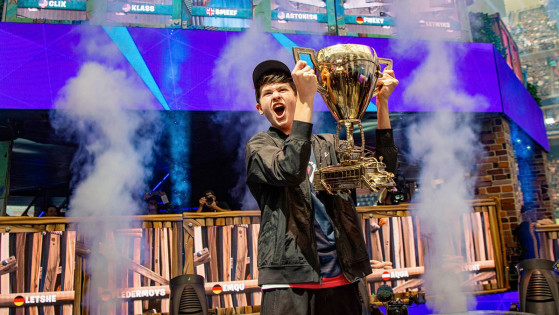 The Fortnite World Cup takes place in New York this weekend, and you can follow every single match right here!