Fortnite's Retail Row area is a bit special this season — venturing into it to the risk of coming face to face with zombies. And even if kicking them off gives you a shield bonus, using your ammunition on the undead makes you very vulnerable from other players. Retail Row was seen as a double-edged area, where zombies can be profitable... or not.
However, Reddit user Scifearious found an amazing glitch this weekend. It basically allows you to gain shield periodically, while killing zombies — even if you are at the other end of the map.
How? Thanks to Fortnite's new item: the Zapper Trap.
We see that the Zapper Traps located at Retail Row can give you additional shield on a regular basis by killing zombies.
Epic Games has commented on this phenomenon.

"We're aware Fiends are destroyed by traps when outside of the Retail Row POI, but are investigating why they aren't attacking your Zapper Trap consistently."
EmptyTux (Epic)
No hotfix has been released so far, but we can assume that the problem will be fixed with 10.30 update that is about to come.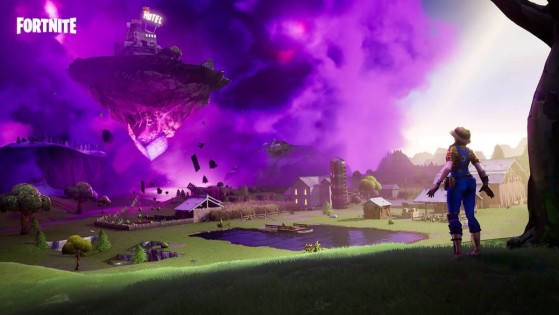 The Secret Hidden Battle Star for Fortnite Season X Week 6 is linked to the mission "The Return". Check out its location with this handy guide.