That's it, folks — Patch 9.19 was shipped to League of Legends live servers during the night, with its load of content and new features. However, this update cycle is a bit different, because... it's the World's Patch!
Yeah, you read it well, the League of Legends World Championship will be played o9.19. Read on!
Patch 9.19 Summary
New Skins
Immortal Journey: Valiant Sword Riven (+ Prestige Edition), Majestic Empress Morgana (+ Chromas), Splendid Staff Nami (+ Chromas)
Other: Rammus Hextech, Championship Ryze
Champion Balance Changes
Buffed: Aatrox, Akali, Annie, Ashe, Blitzcrank, Fiora, Graves, Heimerdinger, Mordekaiser, Orianna, Ornn, Rek'Sai, Riven, Sion, Twisted Fate, Vayne, Veigar, Xin Zhao, Zac
Balanced: Pantheon, Tahm Kench
Nerfed: Gragas, Karma, Sejuani, Sylas, Yuumi
Miscellaneous
New Summoner Icons

New Emotes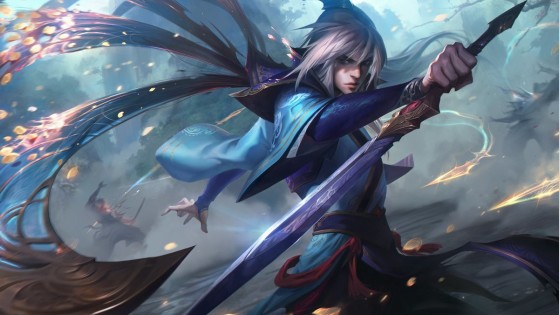 A relatively unknown skin family will return to the Rift in Patch 9.19 — Immortal Journey. Inspired by Chinese history and mythology, , the Immortal Journey line will soon welcome Valiant Sword Riven, Majestic Empress Morgana and Splendid Staff Nami to its ranks.