Patch 10.40.1 has been deployed, and one of its priorities has been to try to solve solo mode matchmaking issues. This is not an easy task regarding the number of players involved and data to be taken into account to balance the matches.
Epic has also made the relatively new choice to focus on smurfing. If some have not yet had the misfortune to be atomized by too-talented shooter — smurfing being basically the creation of an alternate account to play against lower-level players.
The problem is that the presence of smurfing makes games much less fun to play for real beginners. Epic made a radical decision: from now on these are punishable... by banishment!
Here is an excerpt from the press release about smurfing:
On the topic of smurfing, we've seen discussion around players smurfing as a way to have easier matches. Smurfing is a bannable offense. We see a bunch of negative behavior that occurs with smurfing and issues with gameplay integrity. If we see consistent reports and perceive that you are negatively impacting other players' experiences, we will take appropriate action.
Epic Games on smurfing
Other games — such as League of Legends — have long been fighting against smurfing. Riot Games goes very smoothly, with an algorithm that analyzes and sorts new accounts very quickly based on their performance on their very first games. Real beginners find each other very quickly.
Epic Games has chosen a much more hostile and spartan method towards smurfs. To consider smurfing as an offence is almost prohibiting its practice. It's a bit troublesome for anyone who wants to train or restart the game on a new set up.
This is still good news for beginners. Let us not forget that!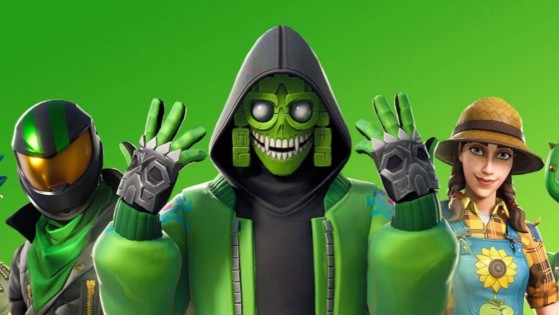 Shortly after the deployment of Fortnite patch 10.40.1, Epic Games wanted to explain the reasons for the changes — some of which were widely discussed on social networks. All topics were covered: bots, matchmaking, controls, and more.