Here comes again this era of the year where witches, vampires, and ghosts invade our daily lives — and League of Legends isn't making an exception to that tradition.
Alongside the usual balance changes brought by Riot, patch 9.21 will surely bring some frightening chills into the Summoner's Rift!
Currently tested on the Public Beta Environment, keep in mind that all the following changes are incredibly subject to changes!
Table of Contents
New Skins
Halloween: Witch's Brew Blitzcrank, Count Kassadin, Bewitching Miss Fortune
Prestige Edition: Bewitching Miss Fortune
Chromas: Witch's Brew Blitzcrank, Bewitching Miss Fortune
Annie-versary
Champion Balance Changes
Buffed: Kog'Maw, Lulu, Maokai, Viktor, Warwick
Balanced: Kayn
Nerfed: Garen, Pyke, Shaco
Miscellaneous
New emotes, new ward skin, new Summoner icons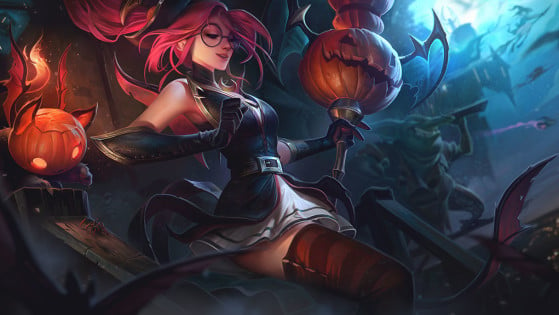 Halloween will soon be knocking on your door — an opportunity for Riot to release the traditional skins celebrating the event. This year, Witch's Brew Blitzcrank, Count Kassadin, and Bewitching Miss Fortune will spread terror in the Summoner's Rift!