Photo courtesy of Riot games
Update — November 6
A rumour that has proved to be true. Alfonso "mithy" Aguirre Rodríguez, the former support of Origen, TSM or G2 Esports, will become Fnatic head coach for the 2020 LEC season.
After a disappointing year, Fnatic made only one change in their starting roster with the arrival of Selfmade in the jungle instead of Broxah — who went to the other side of the Atlantic to play in LCS under the Team Liquid colours.
Mithy's recruitment has yet to be approved by Riot Games.
Update — November 21
Selfmade in Fnatic: it's now official! The Polish player will play under the flag of the structure starting with Spring Split 2020. Concerning Mithy, the team has not yet communicated anything on the subject.
Original Article
This is the kind of news we didn't really expect: another proof that this year League of Legends window transfer is going to be full of surprises!
If we already knew that there was a risk of change in Origen and Fnatic, it was difficult to imagine that the new Fnatic coach to replace Youngbuck — who's joining ExceL Esports — would be Alfonso 'Mithy' Aguirre Rodríguez, the current Origen support.
Announced during the ESPN Free Agency Show, Mithy would hang up the mouse after 7 years of competition at the highest level with several appearances in the World Championship and fist full of European titles.
The other announcement, a little less surprising for the moment, is the arrival of Oskar 'Selfmade' Boderek in the jungle to replace Broxah who didn't seem to get along with Fnatic lately. The SK Gaming jungler would join his former MAD Lions teammate, Tim 'Nemesis' Lipovšek, to form a great Jungle/Mid duo.
Mithy had been on a downward slope for two years now. The question now lies on his potential as Head Coach, especially since Fnatic is not known to be the easiest team to coach with demanding players.
Fnatic has still not confirmed the rumors and no announcement has been made by ESPN regarding the team current jungler, Broxah.
The Fnatic team for the moment:
Toplane: Bwipo
Jungle: Selfmade
Midlane: Nemesis
ADC: Rekkles
Support: Hylissang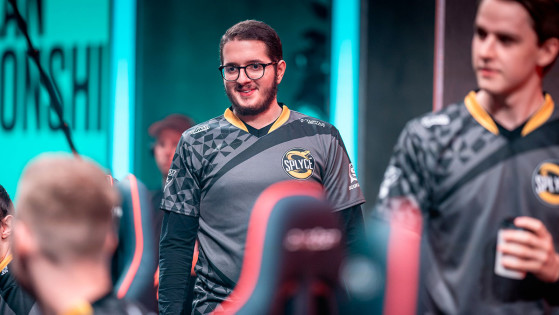 lolesports
Transfer Window: Five challenges for five teams
As every year, the window transfer period is here, and a large part of the teams will make changes within their roster. Given their results at the outcome of the previous season, some teams will experience a slightly more eventful period than others...