The period of League of Legends preseason is above all a time for chaotic balancing and tweaks, especially with the major changes underway. Last night, Riot Games deployed a micro-patch balancing patch 9.23.
Buffs
Ezreal
• Base HP increased: 491 → 500
• Base Mana increased: 360 → 375
• Base Mana Regen increased: 8.092 → 8.5
• Q Damage increased: 15-115 → 20-120

Omnistone
Cooldown between Keystones:
• Melee: 8-4 → 7-3
• Ranged: 12-8 → 11-7
Nerfs

Sanguine Blade
• Attack speed reduced: 40-100 → 20-80%
• Combine cost increased: 1000 → 1100
Other
Elder Dragon's Execute damage calculation
The Immolation of the Elder Dragon is now correctly calculated at 20% of the target's HP, and resistances are taken into account.
Bugfixes
Fiddlesticks - Visual effect correction: The visual effect of the R - Fiddlesticks raven burst is no longer invisible to the enemy team.
Death Dance - Bug Fix: The passive skill of the Death Dance no longer triggers an infinity of infernal Soul explosions. (These explosions will no longer trigger an infinite amount of Aery's Summoning.)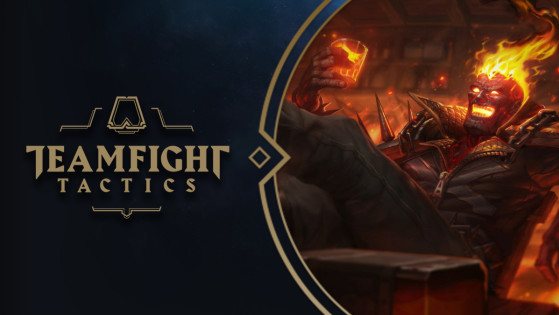 Without a doubt, the six Mage composition is currently the strongest line-up that you can build in Teamfight Tactics, notably because of Brand. There is nothing that can withstand a doublecast Pyroblast. Fortunately, Riot Games just announced his nerf.