Patch 9.24 is the last one before the end of the year — and before Christmas! For the occasion, League of Legends is welcoming plenty of new skins as well as a new moon-themed champion: Aphelios!
Did you say Moon?
It's also the opportunity for Diana to receive a consistency rework that should help her compete against the current dominators of the mid lane.
If you're a candy lover, then you'll be delighted by the Christmas skins: a brand new family, Sugar Rush!
If you want a more serious faction to pledge to, Riot is introducing a new event that will make you choose between Dawn and Night. Soraka, Karma, Nidalee, Aphelios, Vladimir, and Lee Sin will face each other in another never-ending conflict that will once again decide of Runeterra's fate!
Pick your side, and become either a Dawnbringer or a Nightbringer!
Table of Contents
New skins
Dawnbringer: Soraka, Karma, Nidalee
Nightbringer: Soraka, Aphelios, Vladimir, Lee Sin
Chroma: Karma, Dawnbringer Nidalee & Riven, Aphelios, Nightbringer Vladimir & Yasuo
Prestige Version: Nightbringer Lee Sin
Sugar Rush: Braum, Evelynn, Ziggs, Zilean
Chroma: Braum, Evelynn, Sugar Rush Ziggs & Zilean
Champion changes
Buffs: Amumu, Braum, Karma, Rammus, Sivir
Balancing: Diana (partial rework), Garen, Yuumi
Nerfs: Akali, Kassadin, Ryze, Senna
Runes changes
Nerf: Conqueror
Balancing: Omnistone
Miscellaneous:
New Summoner icons

New emotes

New marker skins

Emote and icon celebrating FunPlus Phoenix's victory at the 2019 Worlds

Lux visual effect update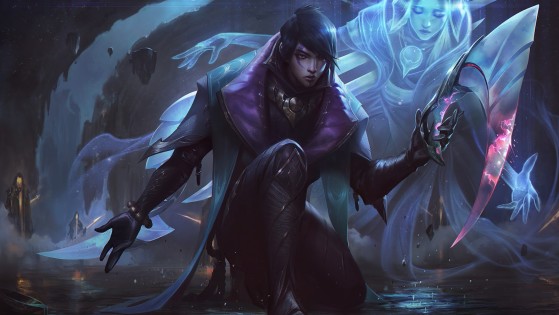 Although Senna has just been released, Riot Games are pressing ahead with their preseason content. Aphelios, League of Legends' 147th champion, has been unveiled as a new ADC/marksman — here's what we know so far.