This challenge is part of the Meowscles Mischief Challenges, the third agent Fortnite Chapter 2 Season 2 focuses on. You may as well be warned right away: it can be tricky to complete, especially during the week following its publication. There will be many players around the chimneys of Steamy Stacks, and it can be quite a feat to complete the required walk. You'll have to ride the Steamy Stacks, a Zipline, and use a Secret Passage in a single match.
We show you a special route that will allow you to complete the challenge in one go, and almost without putting your foot on the ground!
Map
Step 1: Land on the Electricity Pylon
Start your journey with the Zipline part. The easiest way will be to land directly on the electricity pylon which is located just south of Steamy Stacks. Pick up the weapon which is located on the platform then take the zipline (press 'E').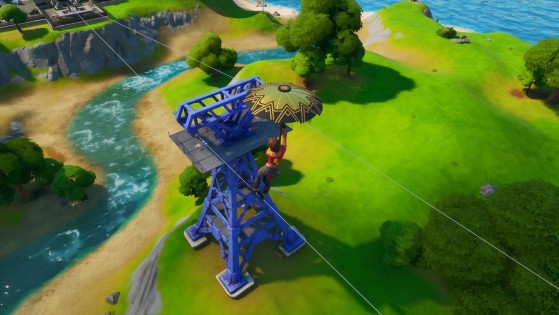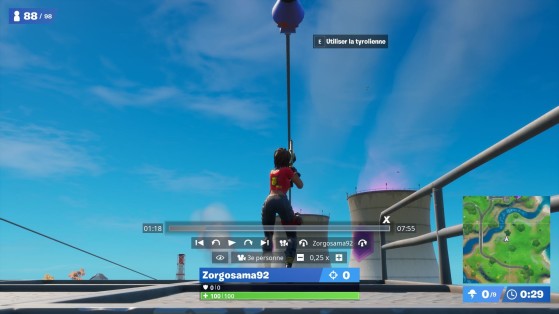 You'll then begin your descent to the locality of Steamy Stacks.
Step 2: Ride Through Steamy Stacks Aircraft
When you reach your destination, head for the giant fireplace closest to you. Simply go to the base of the building and jump into the purple vat. Strong aicrafts will propel you upwards. Once out of the chimney, your glider will unfold again and you'll just have to set sail northwestwards to the small bus shelter along the coastal road.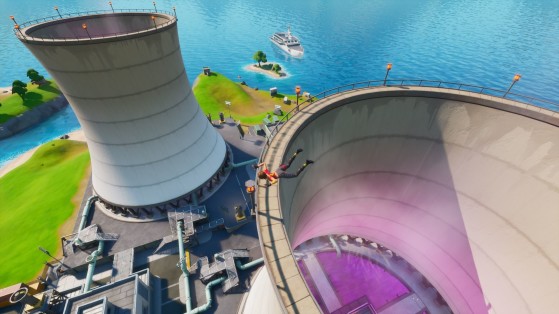 Step 3: Take the Secret Passage next to the bus shelter
With a good trajectory, you can almost land directly on the small bus shelter overlooking the beach. This one is hidden by a big rock and borders the road. There are toilets on the huge rock, which are actually a secret passage! All you have to do is enter the toilets to use the passage and complete your challenge!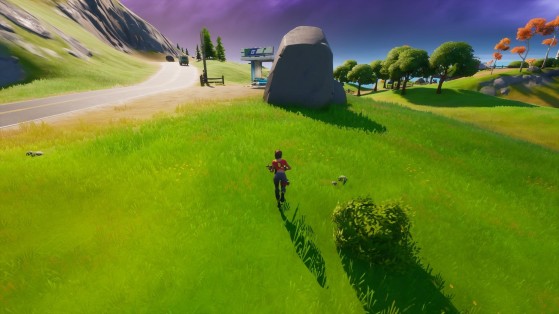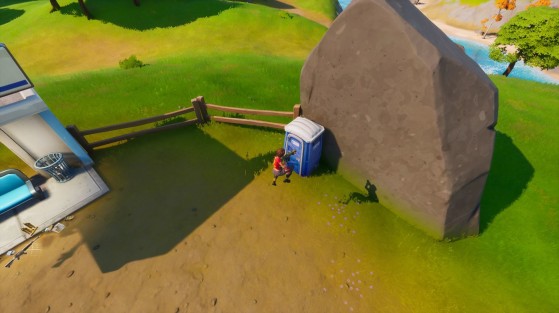 Once again, we recommend the Team Rumble mode, especially for this challenge. You'll encounter fewer enemies, and you'll even be able to respawn and complete parts of the challenge if you get killed.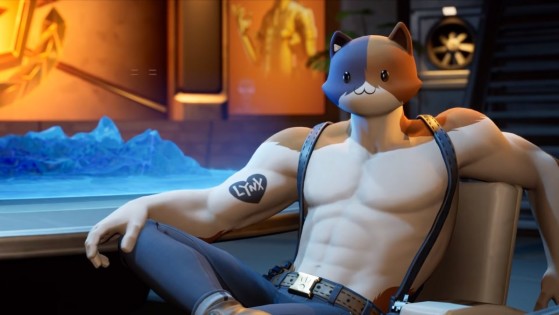 Fortnite Meowscles Mischief Challenges and Rewards for Chapter 2 Season 2
Here's everything you need to know about the new Fortnite Chapter 2 Season 2 Meowscles Mischief challenges and rewards.