Good equipment is just as important to esports players as it is to professional athletes. MLB players don't use entry-level bats, and professional gamers don't use cheap keyboards. Top esports athletes are always looking for the best equipment to gain even the slightest edge.
Stakes are high in professional gaming, so every variable matters. Let's take a look at some of the best gaming keyboards on the market.
Razer Huntsman Elite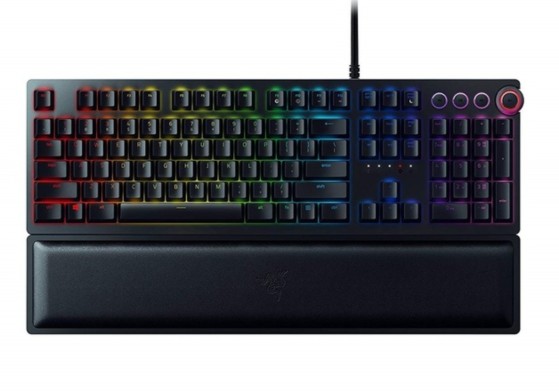 Besides a really cool name, the Huntsman Elite has a bevy of features to help both professional and amateur gamers. Razer has been around for a long time making accessories for gamers. They know their stuff like this keyboard built for speed.
It boasts an optical switch in the keys, so that when one is pressed, a light signal activates the switch command, at a rate that's 16.67 percent shorter than other switches, according to Razer. That may not seem like much, but to a gamer, every millisecond matters.
It also has a multi-function dial which can control things like volume and brightness. Oh yeah, and it's backlit with 4-side underglow and 38 customization zones.
The keyboard sets you back about $200.
Corsair K95 RGB Platinum XT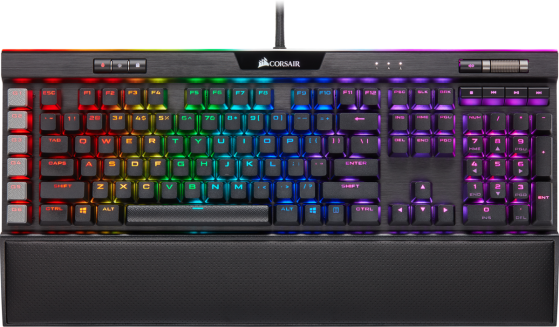 This keyboard has six dedicated macro keys on the left side, which are programmable or can be used for key remaps. It's also geared toward streamers, with the ability to program special commands for live broadcasts. The keys themselves are made with an anodized aluminum frame meant to take a beating.
The colorful keyboard is almost endlessly customizable, with the ability to set up to five profiles. It has a media control switch for volume on the top right.
The Corsair K95 RGB Platinum XT costs about $200.
The Steelseries Apex Pro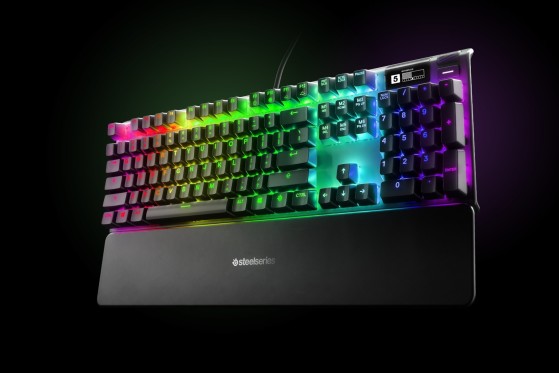 One of the coolest features of this keyboard is the customization. The Apex Pro lets you change how hard you need to press keys to register commands. The key can travel as short as 0.4mm for quicker response, or down to 3.6mm, which helps with accuracy.
A player can store profiles for specific games, or simply choose a general use setting for casual gaming and typing. The keyboard also has an OLED display to show notifications on the keyboard. It allows for changes without the need for a software manager. There's even dynamic lighting, a click wheel, and a media button to adjust various settings.
The three-way cable routing in the back ensures a clean and tidy look. You have to appreciate the thoughtful touches that add convenience.
This keyboard sells for $200.
Alienware Pro Gaming Keyboard AW768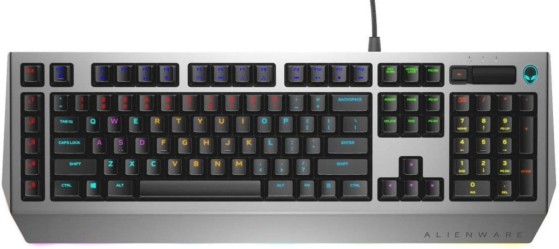 Alienware is a well-known name in the gaming industry. This is a more affordable gaming keyboard, featuring a tough shell that can take a beating, dedicated macro keys, and the obligatory lighting presets. It looks slick, and while it may not have all the bells and whistles of a higher-end model, it gets the job done.
Unfortunately, the keyboard is no longer available in new condition, but there are a number of used ones out there. The price varies.
Havit Low Profile Mechanical Keyboard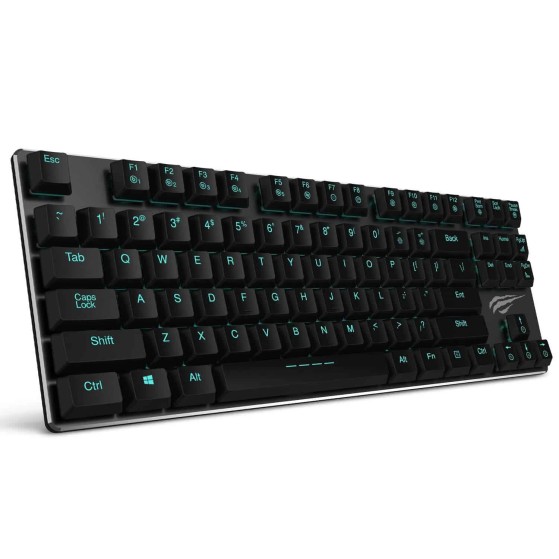 This journeyman's keyboard is a great entry-level price for a very dependable gaming keyboard. You can't customize keystroke depth, but it does have 3mm of total travel and 45g of operating force for quick gameplay. It has six backlight modes and a few customization options. Take advantage of the removable micro USB for quick travel.
It's a great accessory to get started and costs about $80.
Thumbnail credit: Steelseries.com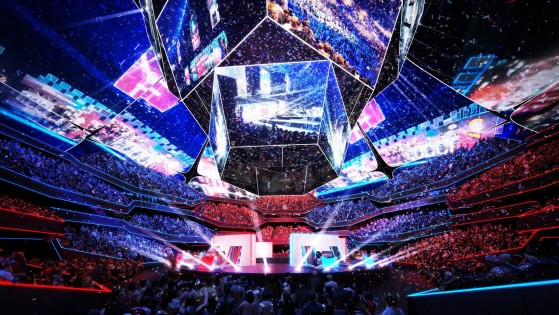 esports
Learn all of the basics about the competitive side of video games.