Watch Dogs: Legion may let you recruit anyone you want in-game, but fans who have been there since the beginning likely want to play with the original Watch Dogs protagonist, Aiden Pearce. Luckily, they'll have a chance to do just that, as Aiden Pearce will be a playable character in Watch Dogs: Legion.
Of course, it may not be immediately clear how to recruit him to your team of DedSec freedom fighters. Here's everything you need to play as the O.G. Watch Dog.
How to get Aiden Pearce in Watch Dogs: Legion
Aiden Pearce is coming to Watch Dogs: Legion as an additional playable character. Unfortunately, though Watch Dogs: Legion is out now, he isn't available to download just yet.
Pearce will first become available in the Watch Dogs: Legion - Bloodline expansion, which includes a special storyline that lets players take control of Pearce and pursue a separate adventure from that of the main story. It'll be just like the good old days from the original Watch Dogs, running around London and hacking everything you can.
The DLC isn't available just yet, but it will be part of the Watch Dogs: Legion Season Pass when it arrives. The Season Pass comes free with the Gold, Ultimate, and Collector's Editions of Watch Dogs: Legions, but can also be purchased as a standalone addition to the game.
Aiden Pearce will be the first part of the Season Pass, which promises a series of additional content. Several characters, including Watch Dogs 2's Wrench, the test subject who uses telekinesis, Mina, and Assassin order member Darcy (of Assassin's Creed fame) will be available as part of the DLC package.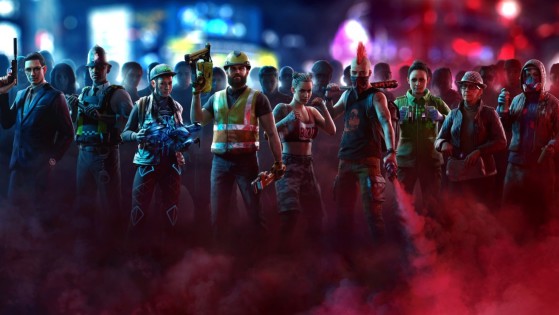 Play as anyone you want in Watch Dogs: Legion, as long as they're one of two body types
Watch Dogs: Legion promises you can recruit "anyone" to DedSec, but that actually means you can only choose from a very small sample of the population.