The theme of Fortnite Chapter 2 Season 5 is bounty hunting. It comes to life in the form of quests and bounties that you can complete in the middle of the game. The steps are simple:
Find an NPC that will give you different quests or bounties.

Accept a quest or a bounty hunt.

Quests are simple challenges that usually bring 30/35 gold bars.

Bounties tell you the relative position of a player close to you. Then, it's up to you to find and eliminate him/her. These missions make you earn 70 gold bars.

You can also find gold bars by opening chests and killing players.

Spend your gold bars for rewards. NPCs offer many rewards — get a rare weapon, upgrade a weapon, get a scan that shows all the chests nearby...
Not all rewards have been discovered yet as each NPC offers its own rewards and there are 40 NPCs on the map.
Where to find NPCs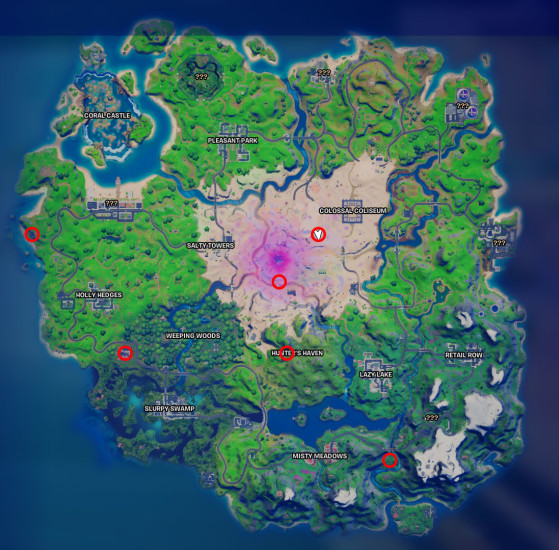 Original content by Augustin "Review" Heliot.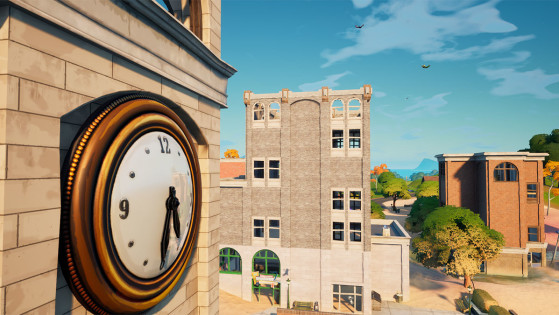 The mythical city of Tilted Tower is back in Fortnite Chapter 2 Season 5 under the name Salty Tower.