When landing on Apollo Island just after Chapter 2 Season 5 deployment, the oldest among you must have felt a wind of nostalgia. On the west side of the map, close to the desert, a city rises up: Salty Tower.
As you approach it, you'll notice that it looks like one of Fortnite's most mythical cities: Tilted Tower. There is the same central building, its bell tower and the surrounding facilities.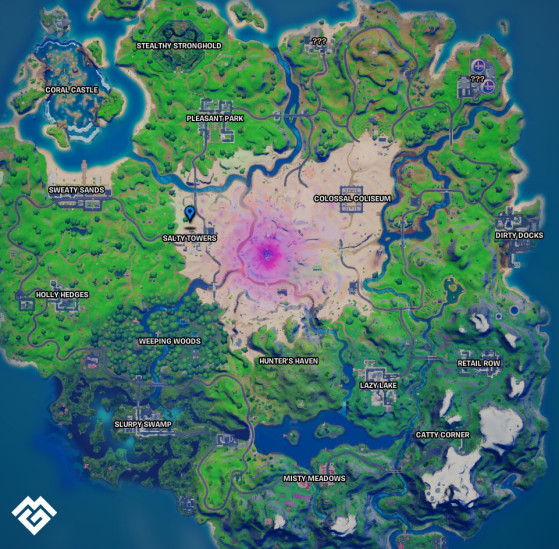 Something less...
If the city looks very much like the old version of the city, the feelings in-game are quite different. It should be remembered that at its peak, Tilted Tower was one of the only cities in the battle royale — making it a key meeting point for action lovers.
Today, it looks almost pale in comparison to the other surrounding cities, which are larger and equally well placed on the map.
If the area is still quite contested for the moment, it remains to be seen if it'll be contested in time or if it'll undergo a new change.
Original content by Maxime "Biaggi" Ricoveri.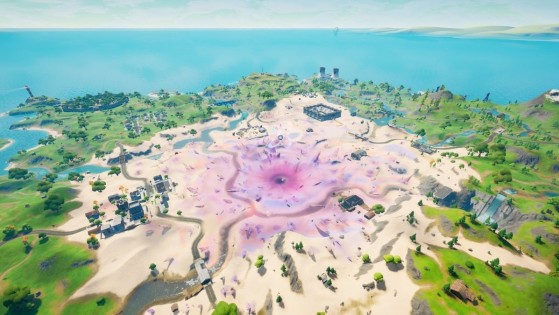 Every new season is a sign of change, and Chapter 2 Season 5 brings its share of new features to the Fortnite map.