Fortnite Season 7 brought Kymera, a customisable skin, with its Battle Pass. To get the parts to customise Kymera isn't easy, as players need to collect Alien Artifacts while in the Battle Royale game.
With the Alien Artifacts, players can unlock new head shapes, eye colours, and armors for their alien, allowing them to fully customise Kymera to their own look.
Of course, Alien Artifacts can also be found in Cosmic Chests, however these are more difficult as a group of players is needed to help unlock the chest.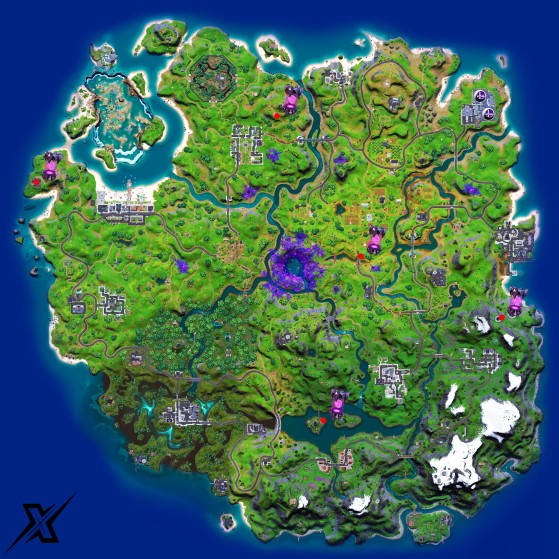 Above are the Alien Artifacts locations for Week 2. Alien Artifacts usually drop in clusters of 4, so obtaining these 5 should give players a total of 20 for the week.
Alien Artifact to the west of Believer Beach, at the building with the satellite dish.

Alien Artifact near the Spire which is northeast of Pleasant Park, this one can be found inside one of the structures.

Alien Artifact near the bridge which is directly south of Corny Complex.

Alien Artifact near the tower which is northeast of Retail Row.

Alien Artifact on the island with the Spire, north of Misty Meadows.
Once founds, players simply need to interact with the purple-y tube.
It has been reported that the Week 1 Alien Artifacts did not always spawn at their locations, so they may not be guaranteed for each game.
Players should also note that the Weekly Artifacts will give a total of 200 Alien Artifacts over the course of the season, provided that they are all collected of course. Cosmic Chests will give a total of 160. 360 Alien Artifacts are needed to unlock every customisation for Kymera.
With that in mind, and the weekly release schedule, it might be a good idea for players to get into the routine of collecting them each week; especially if they want the freedom to constantly update and change the look of Kymera.
The Weekly Artifacts are expected to go live every Tuesday, along with the week's Epic Quests. Legendary Quests are due to arrive every Wednesday.
Week 2 Alien Artifacts are live now, and will run until June 22nd when the Week 3 Alien Artifacts are due to go live.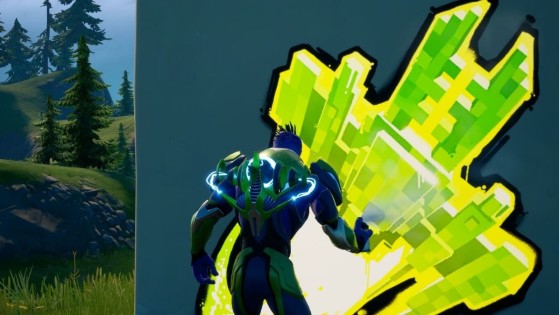 Here's what you'll need to do to complete the Fortnite Chapter 2 Season 7 Week 2 challenges. rewarding you with a whole host of XP.