Introduced to Fortnite in Patch 17.10, Alien Nanites have many uses. This common item can be cast to deploy an anti-gravity field on impact, identical to that covering part of Holly Hatchery.
These Nanites can also be spent as a crafting ingredient, to forge IO or alien weapons.
Where to find Alien Nanites
The Alien Nanite can be found absolutely anywhere: on the ground or in standard chests on the map.
However, you will have a better chance of finding them in the special chests of the Mothership, or on the Saucers that threaten certain towns on the island.
How to deploy an Alien Nanite
One of the Week 5 challenges will require you to deploy a Nanite.
All you have to do is toss one in front of you, and the alien biome will appear.
What to craft with Alien Nanites
Alien Nanites can be used as a crafting material. The enable you to transform your weaponry into IO or alien equivalents.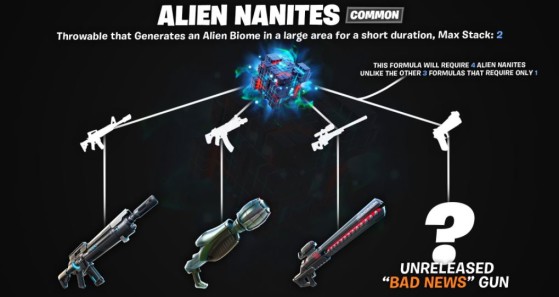 Combine Nanites with a Rare or higher quality Submachine Gun to create a Kymera Pistolaser.
Combine Nanites with a Rare or higher quality Assault Rifle to create a Pulse Rifle.
Combine Nanites with a Rare or higher quality Sniper Rifle to create a Railgun.
It only takes one Nanite to perform one of the basic transmutations. However, according to dataminer Hypex (creator of the above graphic), an additional weapon will require four Nanites.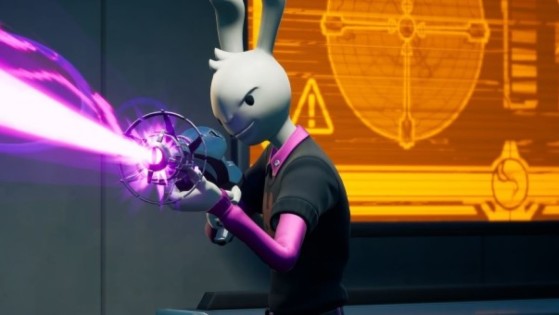 Here's what you'll need to do to complete the Fortnite Chapter 2 Season 7 Week 5 challenges. rewarding you with a whole host of XP.