As with recent seasons, a customisable skin is a core feature of the Chapter 2 Season 7 Battle Pass in Fortnite.
For Week 5, there are once again five artifacts to collect. The good news is that you can pick up several in one trip.
Three can be found on the diagonal connecting Believer Beach to Craggy Cliffs, and the other two are at Misty Meadows and Retail Row.
This week, the artifacts are a bit more obvious to spot than in previous weeks, even if the instruction this week is to search under ceilings and in attics.
The artifact in Misty Meadows can give you a hard time, as it's at the top of the bell tower that dominates the city .
Where to find the alien artifacts in Week 5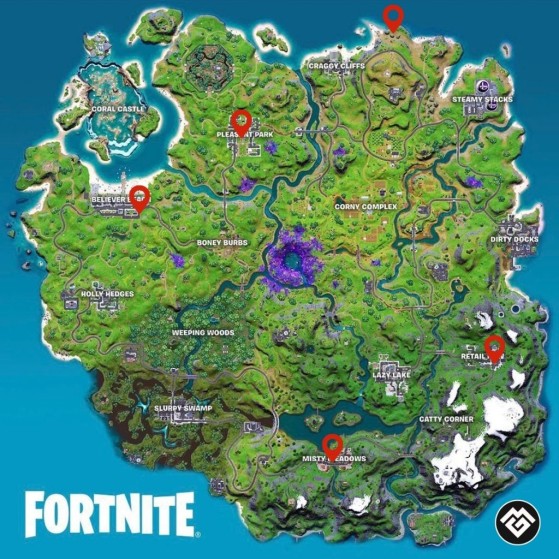 Having a vehicle will always be handy for collecting multiple artifacts during a single match.
Remember that the artifacts only need contact to be acquired - there's no need for specific interaction.
Once these resources are in your pocket, all you have to do is go to the Battle Pass tab of the Main Menu, then click "Customize Kymera". A wide range of customizations is available to you, but choose sparingly!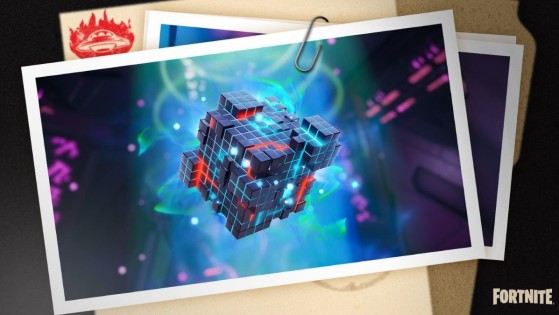 A new item has arrived on the Fortnite island, as the invasion continues. Alien Nanites will allow you to deploy a unique alien biome, or go towards improving your arsenal.