The Zodiac Weapons are the oldest relics in Final Fantasy XIV, and while they're not often used for actual combat you can — if you're motivated enough — farm these to use as glamour items. They can be quite hard to farm, as some mechanics are as old as Patch 2.28 and require lots of farming.
With this guide we'll upgrade the weapons from Animus to Novus, and get a brand new goldwing effect on your unsheathed relic.
If you missed our dedicated guides for the first steps, please feel free to visit those here:
This new step of the relic upgrade process will take the item level of the weapon up to 110, and will require the completion of two quests:
Celestial Radiance
Star Light, Star Bright
FFXIV Star Light, Star Bright Quest Guide
This quest is given by Jalzahn in the North Shroud (X: 30 Y: 19) and is the easiest part of this relic upgrade. Players will need to talk to various NPCs and provide three Superior Enchanted Ink to Auriana.
These three bottles can be exchanged for 25 Allagan Tomestone of Poetics each, for a total of 75. Once this is done players will get a Sphere Scroll that will be needed right after that, as they take on the second quest.
FFXIV Star Light, Star Bright Quest Guide
The second part of this step starts by talking to Jalzahn in the same place as before. Creating your Novus Weapon will be no easy task, or no cheap one depending on how you want to proceed.
This quest will ask player to meld 75 materias into the scroll, with each materia directly impacting the stats of your final weapon. To be honest, if you decide to buy the materias instead of farming them, the cheapest will be the best -- as these can be quite expensive and the stats of the weapon matter little.
To meld your materias you will need to use Alexandrite. This item can be obtained from FATEs done with your relic equipped, or from the Hunting shops or Mysterious Maps.
Please note that you don't need to equip your relic to complete the Mysterious Maps and earn Alexandrite.
Once you have melded your 75 materias, your relic will be upgraded to Novus and you'll be ready to continue with the rest of the upgrades.
If you're looking for more guides on the relics please feel free to check out our dedicated portal here.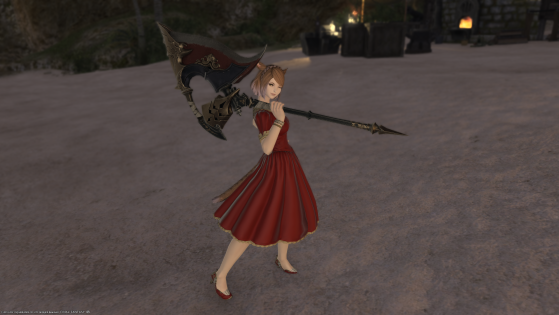 If you're done with your ilvl 535 Save The Queen relic in Final Fantasy XIV here is how you can get a glowless replica.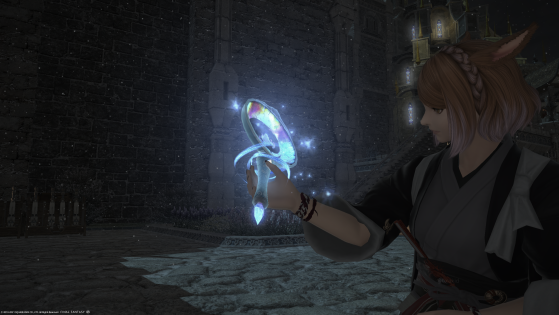 If you are looking to get your Shadowbringer Relic in Final Fantasy XIV for your crafters this guide will help you form the prototype to the Skybuilder set while farming augmentations using Oddly Specific components.