Announced at E3 2019, Microsoft's Xbox Game Pass is finally coming to PC — alongside a dedicated app and not via the Xbox Play Anywhere scheme, which only allowed you to play Xbox Game Studio games.
The program currently includes 104 games that you can play without limit, providing your subscription is up-to-date.
First of all, just what is the Xbox Game Pass?
Korben Dallas, Multi Game Pass
When Microsoft's Xbox Game Pass arrived, the idea was simple: offer players on Xbox One a subscription, set at €9.99 per month, and give them access to several Xbox One titles — including all Xbox Game Studios games on the day of release and all backwards-compatible games, such as Xbox 360 and Xbox Originals titles.
The catalog of games available is constantly being added to, especially with games developed by third-party studios. Licensing contracts are often time-limited, so complex negotiations are necessary before a game can be confirmed for the service.
Unlike its Sony counterpart, Microsoft has opted for a system of download on demand, which means the game is preloaded on your machine directly and and not streamed. Naturally, this counters any issues with Internet speeds and latency, and means the experience is smoother despite jumping into a game not being as immediate.
How much does it cost?
There are currently three options overall, two of which include the Game Pass for PC:
Xbox Game Pass: $9.99 per month, covers Xbox consoles.
Xbox Game Pass for PC: $9.99 per month, with an introductory offer of $4.99 in effect (as of July 11, 2019)
Xbox Game Pass Ultimate: $14.99 per month, covers both PC and Xbox and includes free Xbox Live Gold subscription.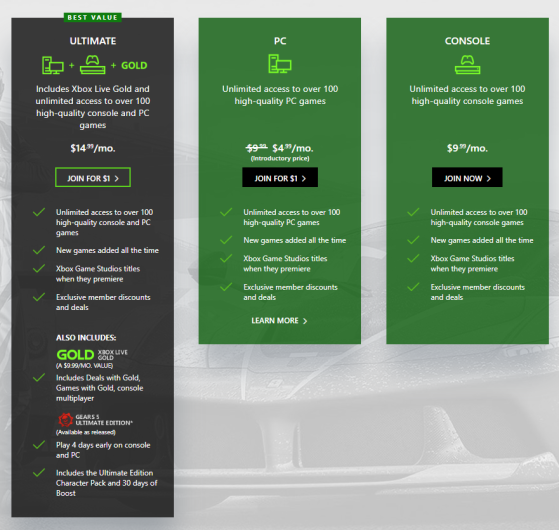 How do I use the Xbox Game Pass for PC?
First of all, Game Pass for PC requires Windows 10 as standard, and it must be updated to at least Version 1903 (the May 2019 Update — you can check this in the System Information tab in the Settings).
If you are not up to date, we recommend you do a manual update check, or download it manually by clicking here. Note that you will need to restart your computer, and the update may take 20-25 minutes to install.
To check your version of Windows, simply do the following:
Click Start or press the Windows Key + R.
Type winver and press Enter.

You will be presented with this screen, which shows your build.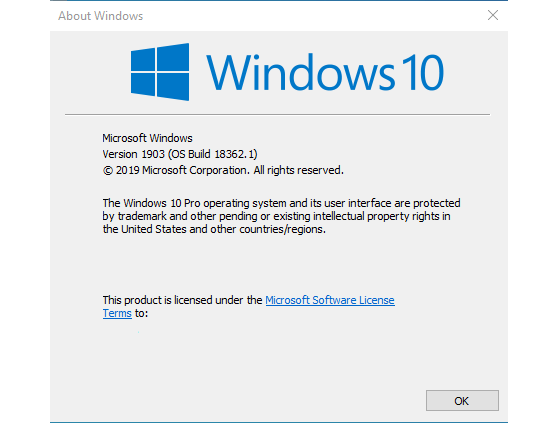 Once that is done, go to the dedicated Game Pass for PC site. Then, click Get Started, followed by Download the App.
This will download and install the Xbox Beta app, and will take a few minutes to install.
In the meantime, you can go to the subscription page and choose between the different options — in this case, you'll want either Game Pass for PC or Game Pass Ultimate as they cover PC.
You will also need to connect your Microsoft account — this must be the one that is linked to your account on your PC!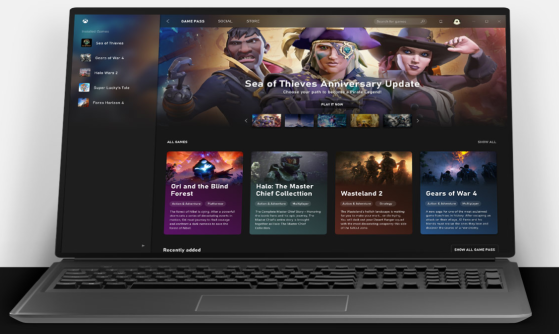 Once your subscription is set up, you're ready to dive into the action. There is a wealth of content available already, and you can search games by category, popularity and recent additions.
There's even a 'random game' option, to help you discover new games you may normally never consider!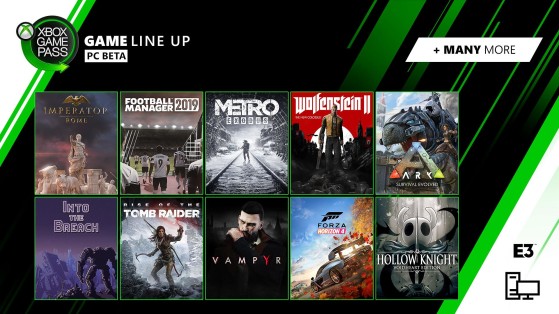 From testing the app, everything seems to run pretty well. There are a few bugs here and there (it's in beta, so that's expected), but downloading a game is as simple as pressing a button.
The selection of games shown on the front end is rather different than with Game Pass on Xbox, with games like Slay the Spire, Into the Breach and Football Manager 2019 suggested— all very 'PC gaming' oriented games — but you can still find console games such as Forza Horizon 4 and Gears of War 4 easily enough.
Another thing is that the Game Pass for PC offers some games in their 'Gold' or 'GOTY' versions, so that all the DLC is available. Examples include Tyranny and Hollow Knight, and all-in-all it's a very good thing. However, it does depend on the developer.
Overall, the Game Pass for PC is something that will make you grind your teeth if you're one who prefers to own your games, but it can also be a fantastic way to discover games or allow those without a budget to play certain hot releases.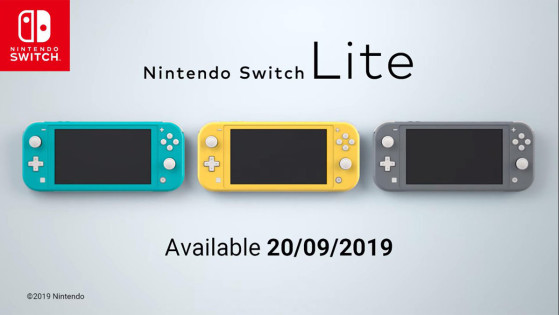 nintendo
Despite statements to the contrary earlier this year, Nintendo has now chosen to reveal the latest addition to the Switch family — the Nintendo Switch Lite.