In the worthy lineage of Diablo 2, Diablo 4 will propose you to choose one of the heroes gathered around a campfire to fight against evil in Sanctuary. As mentioned above, there will be 5 classes available at the end of the game, which is the standard for the license. In addition, other classes will normally be introduced via DLCs and extensions later.
At the moment, only 3 classes have been officially announced and presented. They were also playable on Diablo 4's demo at BlizzCon: The Sorceress, the Druid and the Barbarian.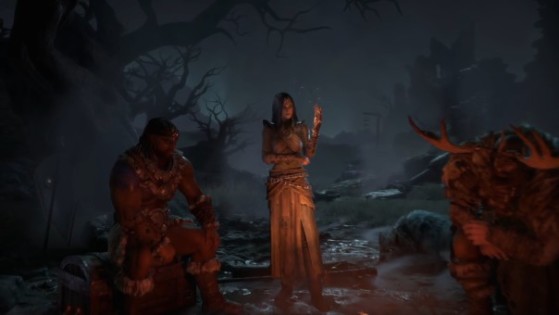 It should be noted that you will be free to choose the genre of your character, as in Diablo 3, but also its appearance this time. Discover the classes in detail in the following pages.