True Damage had made a sensational debut at the League of Legends World Championships opening ceremony, last November. Five champions had received a new skin: Qiyana, Yasuo, Senna, Akali and Ekko. Qiyana had the great honor of receiving a Prestige Edition of her skin designed by Louis Vuitton — Riot Games' new partner for the ninth edition of the World Championship.
We were told that a second Prestige Edition in partnership with the luxury brand was also planned. Senna was the lucky one!
As with Qiyana, the True Damage Senna Prestige Edition skin was designed by the artistic director of Louis Vuitton's women's collection, Nicolas Ghesquière.
The skin is currently being tested on the PBE and should be released with Patch 10.3.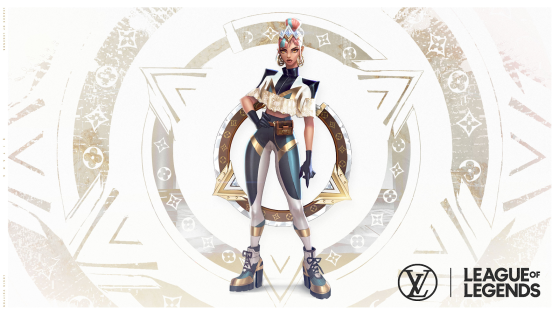 The True Damage Qiyana Prestige Edition skin was created by Nicolas Ghesquière, artistic director of women's collections at Louis Vuitton. This isn't the first time French couture has got involved in video games, but having a champion skin entirely designed by a top fashion designer? Surely a first!