The range of weapons available in Fortnite had shrunk considerably with the launch of Chapter 2. Subsequent updates hadn't been very generous in the addition of new weapons. Except for the harpoon and the new heavy assault rifle, we hadn't had anything new for more than four months.
This may well change with the start of the next season, scheduled for February 20. ShiinaBR Twitter account, known for its leaks and data analysis, announced the possible arrival of a new submachine gun in the game.
The tweet states that its fire rate will be "fast", perhaps faster than the machine pistol we can currently get, which empties its magazine of 30 bullets in less than 3 seconds. The weapon may also be available in uncommon and rare variants.
ShiinaBR said that this is only a rumor for the moment. Epic Games hasn't communicated on the novelties for Chapter 2 Season 2. The rumor holds true because currently the machine pistol is in the shadow of the shotgun and the assault rifle. In addition, there is only one model of machine pistol usable, which isn't enough...
The low diversity of weapons in Fortnite is one of the causes of dissatisfaction with the current season. There's a good chance that Epic Games will respond to that by giving us brand new weapons soon.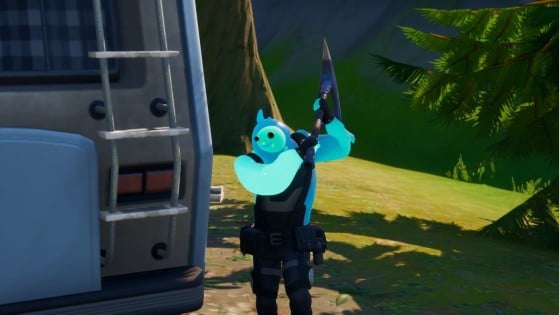 Update 11.50 brought lots of bugs, including a console issue that prevented players from hitting weak points in resources. The bug has been urgently fixed via patch 11.50.1, applying exclusively to consoles.