Epic Games is known for its unusual communication and teasing. With just a few days left until the official launch of Chapter 2 Season 2 — scheduled for February 20 — several huge black Fortnite posters have been discovered in some of the world's major cities.
The above photographs were taken in Shibuya — one of the most famous and emblematic districts of Tokyo, the Japanese capital. On the night of February 15-16, two other posters were seen in Paris. In smaller format, they remain similar to those found in Japan earlier in the week : the word 'Fortnite' written in white on a black background. The image was relayed by HappyPower and FireMonkey, respectively renowned Fortnite content creator and dataminer.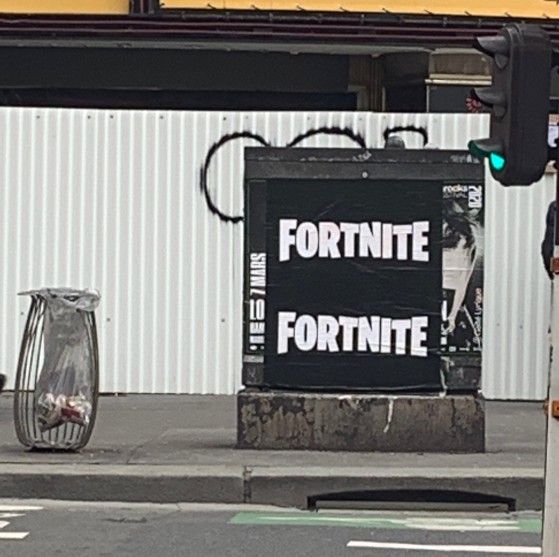 Other similar advertising posters have been noticed in Brazil. Chances are it's not about a regular advertising campaign, but a teasing. The design of the poster is extremely sober, and is more suggestive of an event or an announcement than a standard marketing communication.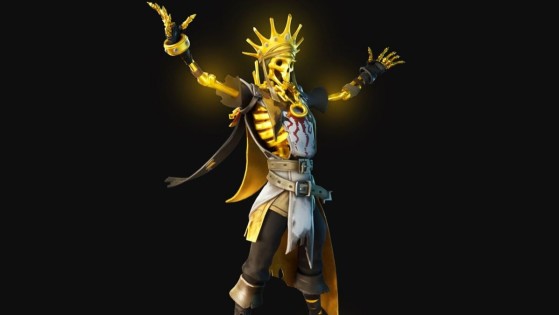 Showing a golden hand and a mysterious telephone number, an advertisement found in a Brazilian subway station brings back to life the theory of Oro, and the transformation of props into solid gold.