Photo courtesy of Riot Games
With four teams tied for first place in the League of Legends European Championship, and only two wins between first and seventh, the race for Playoffs is truly heating up!
At the bottom, three teams are deep in the mire, and will have to react quickly if they want to salvage anything from their seasons.
Who are the movers and shakers this week? Our Power Rankings reveal all...

1 — Fnatic
With Gabriël "Bwipo" Rau flexing in the top lane, playing 9 champions in 10 matches, Fnatic take the lead in our LEC power rankings this week.
However, Bwipo wasn't the only one having some fun as Martin "Rekkles" Larsson scored his first pentakill of the year in his side's win against Rogue.
One might think that letting Origen play Soraka was a mistake. Fnatic made the choice to pick Pantheon and Aphelios and closed the game swiftly.

2 — Origen
Two kinds of Origen played this weekend, the first match against SK Gaming was finished without breaking a sweat.
On the other hand, going against Fnatic, Origen wasn't able to find any answer even with the privileged Soraka pick.
Can Origen find new ways and renew their strategy or will they be in danger going forward? The team remains one of the strongest this week!

3 — Misfits Gaming
With a seven games win streak, Misfits Gaming joined the top four and showed they belong in the top four.
Winning against MAD Lions in a quite one-sided match, they then lost to Rogue after two crucial teamfights.

4 — G2 Esports
Marcin "Jankos" Jankowski brought home a win for G2 Esports after a weak performance from the team last week.
This win could have been return to form for the Worlds 2019 finalists — but they just couldn't do anything against MAD Lions, losing in the mid lane and ultimately the rest of the Rift.

5 — Rogue
Beaten by Fnatic with a Zac that came out of nowhere, Rogue made up for it against Misfits and ended the week with a win and loss.
Always meticulous, Rogue's matches are not the most explosive but the team knows how to be efficient!

6 — MAD Lions
Dominated from start to finish by Misfits, then victorious against G2: so much points towards the MAD Lions not being very consistent.
They're aon track to qualify for the Playoffs, but will need to stabilize and fight hard.

7 — Excel Esports
Excel Esports maintained their cruising rhythm with one win and one loss per week.
Dominated by G2, they managed to get rid of Schalke 04 during a very close game — only ended by a sneaky backdoor.
Excel are is performing more consistently than the bottom teams, but seem to lack the impact to stand out from their direct competition for Playoffs.

8 — Schalke 04
Schalke 04 have changed their roster, and seem to be doing better since then. The team managed a win against Vitality.
Against Excel, S04 held up very well, without being really threatening. Excel had to draw on all their resources to finish a very long match.

9 — Team Vitality
With their defeat against Schalke 04, Team Vitality have officially lost to everyone this year.
Even if they held strong they just didn't have what was necessary to beat the German team.
But let's give some confidence to the French org — they won't finish Spring Split with an 0-18 record, after they finally won against SK Gaming.

10 — SK Gaming
SK Gaming were outperformed by Origen and then lost to the team bottom of the standings: Team Vitality.
All in all, it was one more week to be included in the vast collection of bad performances. Even while doing great during some of their matches, it seems like they just can't get the necessary impact to bring the Nexus down most of the time.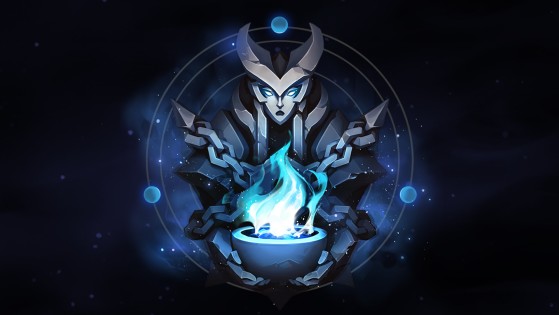 Patch 10.5 for League of Legends introduces a new wave of balance changes for champions and items. New skins also hit the Rift with the return of the Blackfrost skins!