Instead of the blurry and chaotic standings we had at the outcome of Week 3, a real pattern is starting to appear within the League of Legends Championship Series.
Cloud9 aren't only leading the LCS, they're also polarizing it: everything revolves around them and the chasing pack is only formed by teams that somehow proved themselves capable of, perhaps, defeating them.
Neck and neck for second place, Team Liquid, and Team SoloMid haven't yet resolved their rivalry, and Week 5 will be decisive to determine which of these two teams will finally earn the spot. It's all the mort important for TSM as they'll have a shot this week to prove they can beat Cloud9...
Things aren't that much different for Evil Geniuses or FlyQuest, as both teams are only one victory behind the chasing pack. Both teams shouldn't encounter too much resistance this week, but Counter Logic Gaming might actually spring a surprise by defeating the Geniuses.
As unlikely as it sounds, CLG are also one victory behind EG and FlyQuest — and they could very well pretend for a fifth place.
Given their current placement in the LCS standings, 100 Thieves and Golden Guardians shouldn't have too much trouble securing their spot in Playoffs' Losers-Bracket, but they can't get too comfortable with their success as Immortals are right on their heels.
For Dignitas, getting a Playoffs seed would now be the result of a miracle we can't expect any more...
Do you agree with our power rankings? Have we misplaced a team? Feel free to drop a comment in the section below!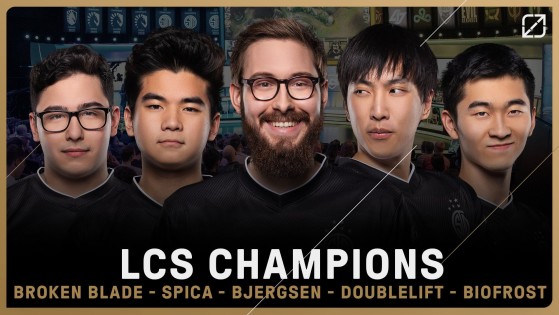 lolesports
TSM claim first LCS title since 2017
The LCS Summer Split Final went the full five-game distance as TSM defeated FlyQuest to claim their first title in three years, and seventh overall.