After a not-so-convincing first episode in Chicago, and a much-improved second in San Francisco, Watch Dogs now takes us to London. It's a title which innovates gameplay-wise, by giving up the single-hero style for a whole panel of playable characters.
While still collaborating on the production of the title, Ubisoft Montréal passes the torch to their Toronto colleagues. The game remains an open-world action-adventure with a strong emphasis on hacking and infiltration.
Watch Dogs: Legion will drop on October 29, 2020 for PC, PS4 and Xbox One, and a little later on PS5, Xbox Series X and Google Stadia.
We had the opportunity to play roughly three hours — here are our thoughts and impressions.
GENRE: Action-Adventure
RELEASE DATE: October 29, 2020 on PC, PS4 and Xbox One, and a little later on PS5, Xbox Series X and Stadia
DEVELOPERS: Ubisoft Toronto, in co-production with Ubisoft Montreal, Ubisoft Paris, Ubisoft Bucharest and Ubisoft Kiev
PUBLISHER: Ubisoft
PRICE: $59,99 (Standard) / $109.99 (Gold) / $189.99 (Collector's)
Welcome to the Resistance
If in 2014 Watch Dogs was based on a dark tale of lone revenge, 2016's Watch Dogs 2 was based on teamwork. It allowed us to join DedSec, a collective of rebel hackers, to overturn ctOS 2.0 — the evolution of the city's surveillance system that appeared in the first episode.
Watch Dogs: Legion pushes this concept even further by giving us the possibility to recruit and embody several members of DedSec, through utilising the entire population of London.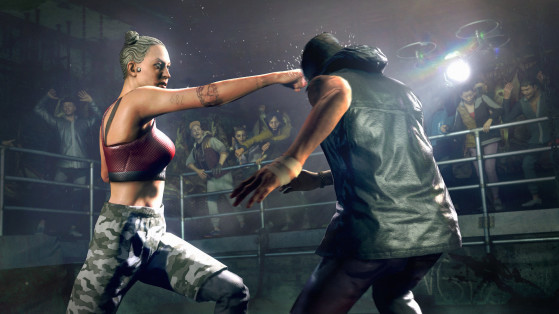 A triple terrorist attack, causing hundreds of deaths, prompted the mayor to declare a state of emergency. This allowed Albion Security, a private group of armed mercenaries, to take control of the city.
Since then, citizens have had to endure a violent, authoritarian regime that has once again exploited the ctOS surveillance system and the city's hyper-connection.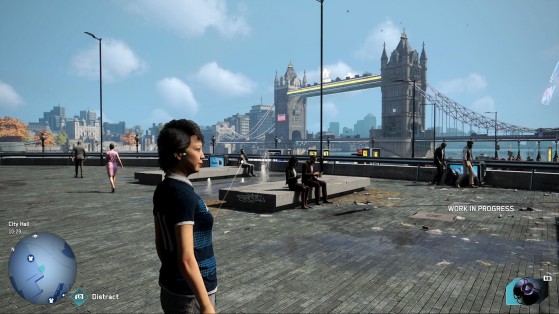 An enslaved populace is a great opportunity for DedSec to recruit new members, expand its ranks, and benefit from new skills. This will help DedSec carry out the Resistance against the SIRS (Signal Intelligence Response Service) and Albion, and to fight against the organized crime which is taking advantage of the situation.
Even though DedSec did everything it could, it's still responsible for the disaster. For that reason, it must not only free London from oppression, but also prove its innocence by unmasking the real culprits of the deadly attacks in the name of Zero-Day.
London City Tour
After the introduction, the demo took a small leap in time to more-or-less in the middle. We had four DedSec members at our disposal.
Two main missions were accessible, and many side missions. We were able to freely roam the streets of London, which is rather well transcribed. The oppressing atmosphere of the authoritarian, high surveillance government is felt, and the streets are very lively.
In addition, thanks to the photogrammetry and animation techniques used, we didn't experience the unpleasant "clone army" feeling sometimes found in other open-world games.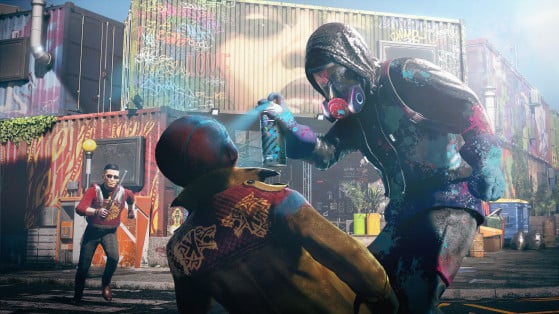 Similarly, voice modulation allows the same voice actor to play different characters without it being noticeable. Each character you decide to recruit not only has their own gameplay and skills, with new abilities acquired with experience, but also has a story of their own.
Graphically, London looks great. The preview build was streamed, which means we only got a look at a downgraded version of the game. However, it was still pretty good, and we can only be optimistic for the final release and 4K rendering with RTX.
We only hope that the plot won't be a mere pretext for redundant missions, as was the case in previous instalments. According to Creative Director Clint Hocking, twenty different scripts were created to ensure a different adventure for each playthrough.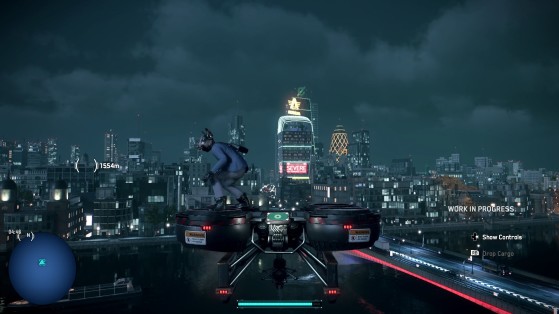 To recruit new members, you have to help the character in order to gain their confidence, which then persuades them to join the Resistance. While the game's concept of bringing together a cast with varied and complementary abilities is undeniably appealing, we expect it to be more than just cosmetic. We would love to have different types of gameplay, and that it has a real impact.
For example, we know that having a lawyer or a police officer in your ranks allows you to free arrested members more quickly, just as a doctor is used to heal the wounded, or a construction worker to enter construction sites more discreetly.
One for All, All for One
In addition to the missions related to the main story and those completed in order to recruit new members, the game also allows you to free each district of the city, either by putting an end to the control of Albion or by ridding it of organized crime. You can also make deliveries, either limited in time, or of fragile and smuggled items, requiring you to escape from the police who will hunt you down.
Odd jobs are available too, such as lining up pints in the pub, darts challenges, or juggling footballs in various spots scattered throughout the city. Collectible items (such as texts or audio recordings), which give substance to the lore, can be collected just about everywhere.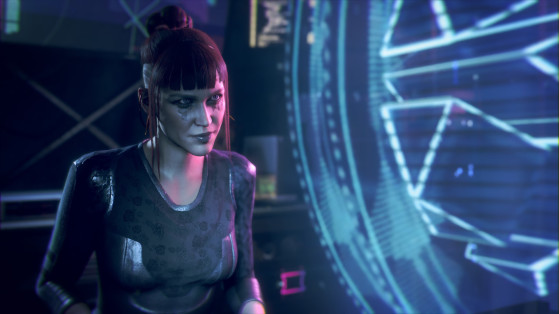 You can always play the tourist in London, with fast travelling available via the Underground, or by walking or driving various vehicles. You can use the auto-drive feature to get to your destination without any problems, but at a relatively slow pace. Deactivating it allows you to travel much faster, but be careful not to commit any crimes in front of the police or you'll be pursued.
Note that going to jail makes a character unusable for a period of time. If you are defeated in an Albion zone, the character will end up behind bars. Outside these zones, the character is sent to the hospital for recovery.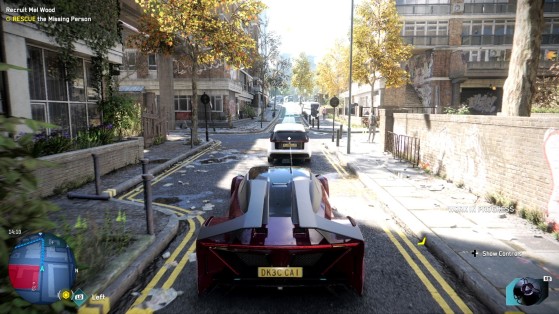 If the variety of vehicles is appreciated, the driving experience is unfortunately not so great. Without being catastrophic, it's a bit too jerky with some brutal changes in direction. The sound of the engines also seemed a bit exaggerated at times. The camera automatically resets itself to forward gear when you try to reverse, which makes this maneuver rather difficult to perform and quite exasperating.
On the other hand, the built-in radio offers a varied tracklist.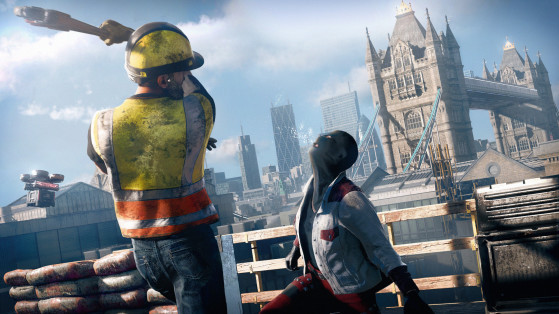 The main gameplay element is, of course, the hacking. This involves all the devices you come across, including enemies' phones for distraction, or combat drones to board or drop explosive canisters on Albion agents.
You can also remotely take control of all vehicles, to hijack them or send them towards enemy forces. You can even launch a hack from a hacked device itself, like switching from camera to camera to explore the terrain before attempting an infiltration operation. This works really well, and opens up a lot of possibilities.
Inspector Gadget
To sneak discreetly into enemy territory, you can make bodies disappear to avoid attracting attention behind you. You can also surprise guards from behind, but when necessary you can use handguns or melee weapons.
We didn't really have the opportunity to test hand-to-hand combat, but the gunfights are pretty basic — although they do work quite well.
There are no life bars — instead, the screen edges turn red and your heartbeat speeds up when the situation becomes critical. As soon as calm returns, health automatically regenerates.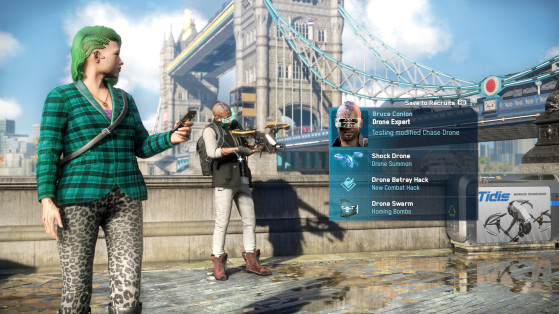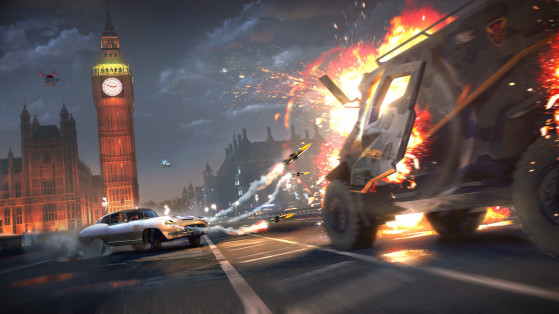 Some scenes can also be recreated in augmented reality, using surveillance cameras to see past events. High-tech gadgets are accessible and some are very handy, such as the anti-terrorist drones or mechanical spiders that can be remotely controlled to get rid of enemies or unblock certain passages.
Techpoints can be collected or obtained as rewards to upgrade weapons and gadgets. In-game money is used to get cosmetic items, such as clothing and masks, to customize our characters.
Note that online events and the possibility to play cooperatively for up to four players are planned.

Promising
Watch Dogs: Legion has definitely caught our attention, and we're looking forward to seeing the final result. London is beautifully recreated, and the atmosphere is engaging.
The characters are all different enough to be credible, and the activities provided are plentiful. We just hope that they won't be too redundant and that the original concept of leading a team of recruited civilians is implemented well enough to make use of each person's skills.
We are also expecting a slightly more fluid and realistic driving experience, but we appreciated the use of hacking and the high-tech gadgets at our disposal.
Original content by Hazziel "Nyam Hazz" Zen.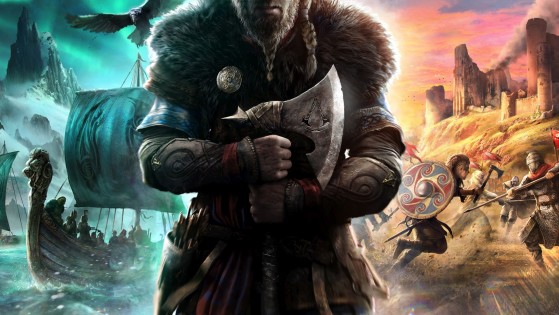 We explored the upcoming Assassin's Creed: Valhalla, with Ubisoft kind enough to bring us three hours of gameplay. Find out what we thought of Eivor's adventure, which comes to PC, PS4 and Xbox One on November 17!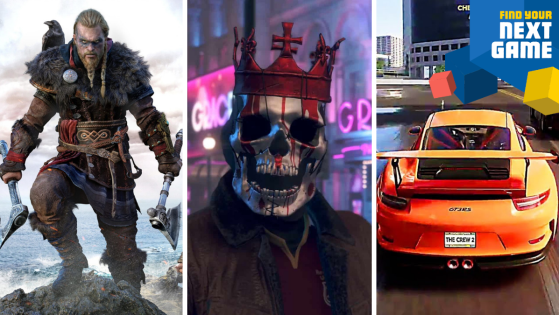 fyng
Here's our summary of everything revealed during the Ubisoft Foward livestream on July 12 — including games, trailers and more gameplay.