Ubisoft delivered news of some of their next games. This time, some big upcoming games were shown.
Immortals Fenyx Rising
Discover the official trailer of the game anciently named: Gods and Monsters. The game is coming the December 3rd on PS4, Nintendo Switch, Xbox One, PC, PS5 and Xbox Series X.
A gameplay trailer was also shown.
Prince of Persia: The Sands of Time Remake
The Prince is back! Remade for the first time by Ubisoft, relive this legendary tale, or discover it new for the first time. Embark on a journey as the Prince to save your kingdom from the treacherous Vizier, in this timeless classic. Prince of Persia: The Sands of Time Remake will be available on 21st January 2021 on PS5, PS4, Xbox Series X, and Xbox One.
Hyper Scape: Turbo Mode Trailer
Eliminate all other squads or scramble to capture the Crown to win. All gear is at the maximum fusion level and health regenerates faster. Can your squad keep calm as sectors collapse rapidly? Hyper Scape's Season 1 is now available on PC, Xbox One and PlayStation 4!
Scott Pilgrim vs. The World: The Game – Complete Edition
Rediscover the beloved 2D arcade-style beat 'em up inspired by the iconic comic book series and movie, Scott Pilgrim vs. The World.
The Complete Edition includes the remaster of Scott Pilgrim vs. The World: The Game and its original DLCs: the Knives Chau and Wallace Wells Add-On Packs. The game will be available Holiday 2020.
Watch Dogs: Legion x Stormzy and Aiden Pearce
Stormzy joins the Resistance! And Aiden Pearce will be a fully-playable character.
Watch Dogs: Legion will be available on 29th October 2020 on Xbox One, PS4, PC and then on Xbox Series X and PS5 when they released.
Riders Republic
Riders Republic is a new game announced by Ubisoft. Meet and compete with other players and ride hard across a range of wild activities, including: bike, ski, snowboard, wingsuit and rocket wingsuit.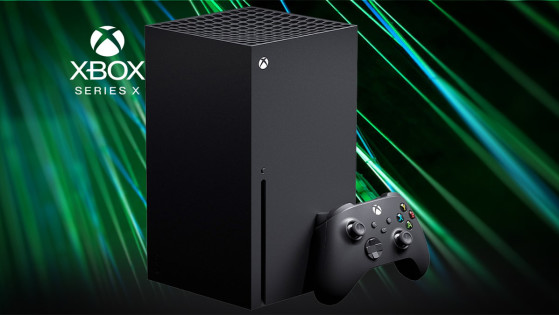 Find all the games available for the release of the Xbox Series S and X on November 10.