Microsoft recently dropped a TV ad for its upcoming next-generation consoles: Xbox Series X and Series S.
The ad checks all the boxes: big actor from a popular movie (Daniel Kaluuya), mind-bending visuals, scenes from upcoming games (Assassin's Creed Valhalla and Halo Infinite), and immersive music (No Ordinary by Labrinth).
It's what you would expect from a commercial of this caliber, and it's genuinely exciting to watch.
Let's take a look back at other console release commercials and see how they stack up.
PlayStation 5
The PlayStation 5 commercial doesn't have a marquee actor or the cool soundtrack, but it does more or less the same thing in terms of the message and immersion. The new consoles are selling the idea that they will bring you deeper into games than ever before.
Sony does this with a woman walking on a dark ice lake and in some jungle army outpost, in obvious nods to Horizon: Zero Dawn and the Call of Duty franchise. It's a fairly short clip that doesn't quite reach the heights of the Xbox ad, but still gets the job done.
Nintendo Switch ad
Nintendo, the more family-friendly company, generally steers away from dark, serious promotions in favor of light-hearted commercials. The Switch ad was simple but effective. It showed a man at home playing Zelda on his TV. The man then took it to play on the bus and later on the plane.
It's bright, catchy, full of smiles, and upbeat music. This type of advertising works well for Nintendo, a company that is able to travel in its own lane due to decades of success and millions of long time fans.
Sega Dreamcast
Back in 1998, Sega made game consoles. The Dreamcast was released in 1998, right before the PlayStation 2 and Nintendo GameCube. It was an ambitious console that didn't make it, but that's another story.
For this ad, Sega pitted the everyday player against all of its characters in different video games. The commercial plays like an early Wreck-It Ralph, with characters inside the console talking to each other inside the console. It works well.
The original Xbox ad
This was... a weird one. This teaser featured a security guard watching a bunch of TV screens with a bald man ranting about some kind of upcoming change. It's weirdly colored and hard to even tell what it's about.
It's strange to think there was a time when no one knew what the Xbox was, or even how popular it would become. Judging by this ad, it's surprising it became popular at all. Just goes to show, the games speak for themselves.
Original Nintendo ad
A fun blast from the past. Things have changed a lot since the much simpler and more innocent advertising days in the 1980s. The original Nintendo famously came with a robot, because toy companies were worried it wouldn't sell without a toy component. Look at all the stuff it comes with! A gun, a robot, games, fun!
This retro ad shows how far video game marketing has come in the past decades, but also how instrumental Nintendo was in carving the way for the consoles of today.
PlayStation 1
Sony didn't mess around with ads for its first console. This one is a classic, and spins the idea of advertising on its head. There's a man actively telling people NOT to play the PlayStation, which is a classic reverse psychology move. It is also hilarious.
The monkey playing the console is cute and effective. This is definitely high in the annals of video game advertising.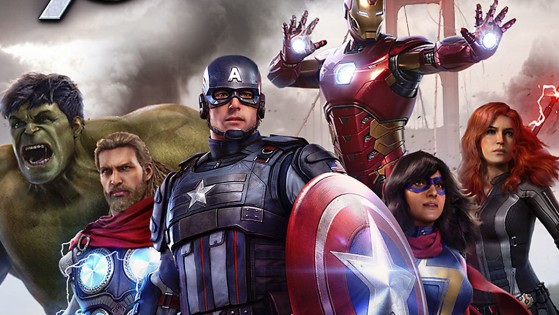 playstation
Marvel's Avengers could be a great game. These are a few suggestions on how to get there.