For many, Super Mario's various 3D adventures are the highest points when it comes to platforming bliss. That's understandable; Super Mario 64, Super Mario Sunshine, and Super Mario Galaxy are essentially gaming royalty. Nintendo saw fit to bring all three of these titles together to form Super Mario 3D All-Stars, a limited-time package meant to celebrate the 35th anniversary of Mario.
It's handier than ever to be able to take these games on the go with your Nintendo Switch. Up until recently, none were available on the handheld/console hybrid. In fact, if you wanted to kick back and enjoy any of them, barring the Nintendo DS and Wii U for Super Mario 64, you'd have to simply play each on their original consoles: the Nintendo 64, GameCube, and Wii.
There's no disputing the fact that these games are absolute gems and a pleasure to play. It's great for both players and collectors that they're available again for Switch owners, but they're also another example of an ongoing issue that Nintendo continually refuses to address: the lack of effort that goes into bringing games like these classics to life with much-needed augments and support.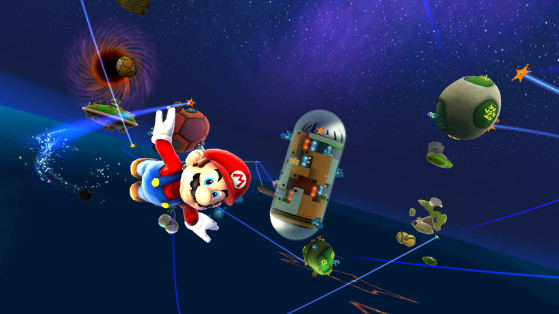 Out of the new Super Mario 3D All-Stars collection, the best experience is undoubtedly Super Mario Galaxy. It runs at a comfortable 60fps and widescreen. As a result, it feels the most "modern" out of the three platformers. However, that's more than you can say about the other two.
Super Mario Sunshine was at least given a widescreen makeover, as well as additional HUD space for the elements at the top of the screen that could easily overwhelm your view in the original. But then there's Super Mario 64.
The version of Super Mario 64 included with Super Mario 3D All-Stars is one of the most barebones port efforts seen on the Switch. There's no widescreen option, the game runs at 30fps, and the textures may be better polished, but the same problems with the original (i.e. a camera that feels absolutely awful) still exist. Though minimal improvements were made to each game for the collection, the biggest draw is undoubtedly nostalgia. These are in no way the best versions you could buy or even play right now.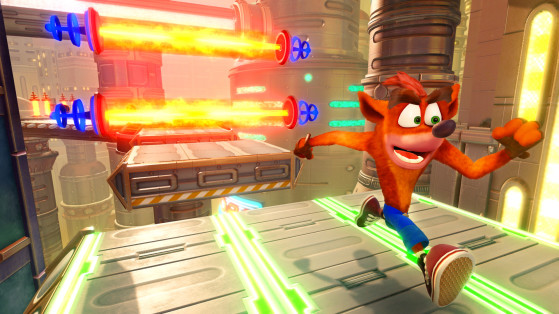 This wouldn't be much of an affront if other developers weren't putting more work into rereleases with similar goals. Take Vicarious Visions' Crash Bandicoot N. Sane Trilogy for instance. This set of remasters includes the first three games in the Crash Bandicoot series: Crash Bandicoot, Cortex Strikes Back, and Warped. Each game received a glowing, gorgeous makeover with new content, such as time trials and the ability to play as Coco. All this, without the use of Naughty Dog's original Crash source code. All three games managed to both evoke the feelings of the original while building them out in a considerable manner.
Bandai Namco and Level-5's loving remaster of Ni no Kuni: Wrath of the White Witch is another fantastic example of what can be done with this type of content. The game already looked positively stunning thanks to its Studio Ghibli-style animation and timeless gameplay, but it was given a fresh coat of paint with improved graphics and performance when it made its way to the Nintendo Switch. This role-playing game, which is dozens of hours long, requires painstaking detail and effort to bring all of these features to life, which begs the question once more: why won't Nintendo do the same?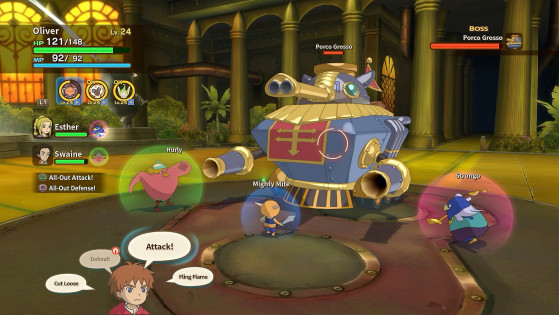 In fact, dozens of games on the Switch alone like the upcoming Pikmin 3 Deluxe, receive enhanced ports, often with added content, improved controls, added motion control options for Joy-Con users, and a swath of additional new content. Not only do the games in question look the best they possibly can on the hardware, but they also offer new ways for players to enjoy them. However with its latest port, Super Mario 3D All-Stars, these efforts are curiously (and embarrassingly enough) missing.
At some point, given how so many other developers put all the work they can into bringing their classic titles to life once more, it makes you wonder: why isn't Nintendo willing to put in the work? Is this an example of the company not wanting to invest too much time or resources into a product, or is it a case where Nintendo believes too much meddling with the final product could change it for the worse?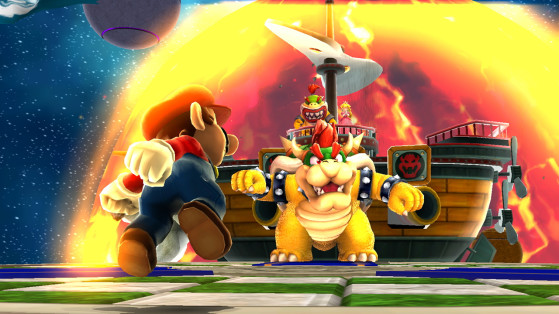 We may never know the answer to this question, but the onus shouldn't be on fans to make their own enhanced mods that sharpen Super Mario 64 textures or alter its awful camera -- for free, at that. These are the same projects that, if found out, Nintendo would swiftly reach out to shut down, lest the fan works become too popular and the masses see that gamers working for free with limited resources are apparently more capable of reworking remasters people want than the actual developer.
In the meantime, asking Nintendo to step its game up is fair and absolutely warranted. Yes, most of us bought Super Mario 3D All-Stars to ride on a wave of nostalgia, but perhaps we never stopped to wonder whether we should or not.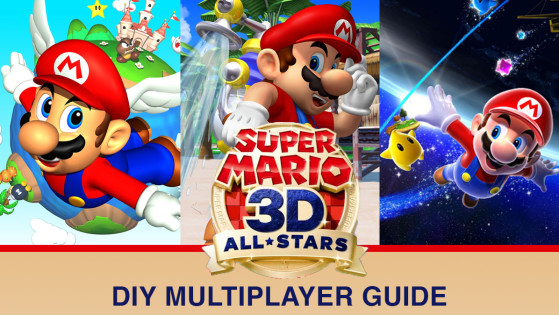 nintendo
Multiplayer wasn't introduced until Super Mario 3D World, but that doesn't mean you can't get creative and find ways to play Super Mario 3D All-Stars with your pals.