The demo for the upcoming Kingdom Hearts Melody of Memory game by Square Enix is now available as a free download.
The rhythm action game set in the Kingdom Hearts universe releases on the Xbox One, Nintendo Switch and PlayStation 4 on November 11.
There's not much story exposition, but according to the game's Japanese press release, it centers around pressing the right buttons in tandem with familiar music and collecting "rhythm," while using the Gummi ship to fly to different areas. There are more than 20 familiar characters in the game and over 140 songs in total from both the KH franchise and Disney movies.
Move to the music together in co-op or dance to your own tune in competitive modes both locally and online.
The trailer features Sora, Donald, and Goofy fighting enemies while on rails in familiar KH locations, with appearances from KH stalwarts like Hercules, Roxas, and Kairi.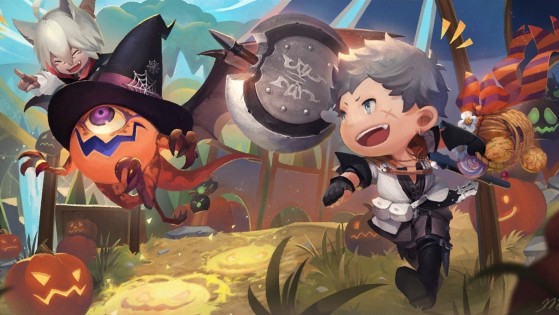 This year the Halloween event will be very different in FFXIV and here's everything we know about it.