This year's annual SpeedSouls Charity Marathon features some of the best speedrunners in the world racing to raise money for Save the Children. Experience games like Dark Souls 1 through 3, Remastered, Bloodborne, Demon's Souls, and more in an all-new light. The three-day event started its run on November 6 and ends on November 8.
Runs vary from an All Bosses relay race to randomizers. If you want more variety, there are also other events like a Super Mario Land 2 glitchless run, and a Legend of Zelda: Breath of The Wild any percentage run. Expect giveaways a lot of surprises.
People interested in supporting or watching can tune into Twitch to witness the action live. A full schedule of events can be found at the SpeedSouls Charity Marathon calendar site.
Looking to join the community? Check out their official Discord to learn tricks, tips, and meet some wonderful people. They also have a site with leaderboards, guides, and videos.
Speedsouls previously collaborated with PlayStation's Competition Center to produce an extensive Bloodborne speedrun tutorial.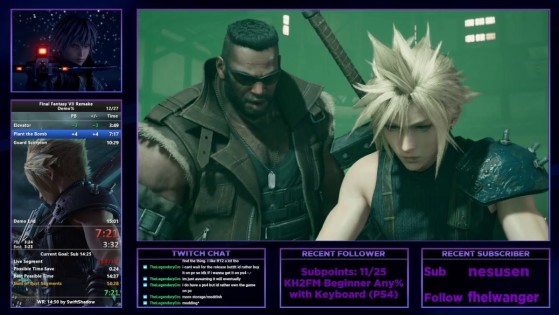 Wherever there's a time to beat, there are speedrunners, and the Final Fantasy VII Remake demo is no exception. Here are the first records for running Chapter 1 of the upcoming Square Enix title.