Movies based on video games seems like a sure bet. Built-in fanbases, established universes, and likable characters that people already know and love. A slam dunk, right?
Well, no. Time and time again the industry has shown that film adaptations almost never guarantee success. It's hard to erase the image of weird reptile goombas and the bizarre version of Mario and Luigi in Super Mario Bros. movie from memory. Some like Detective Pikachu are decent, but I don't think we'll see an Oscar-winning version of Contra anytime soon.
Fighting game franchises are no exception to the rule. There's at least a "so bad it's almost good" campy quality to the films. Let's take a look at four notable of the most notable ones in light of Covid delaying the upcoming Mortal Kombat reboot.
Street Fighter
Ryu is the heart and soul of the Street Fighter franchise. He's iconic, and arguably the most recognizable character. A lot of future characters in the game like Sakura are based on his fighting style, and even Ken is basically a clone.
So why the director decided to pick Guile as the centerpiece of the 1994 film is beyond me. Trying to cash in on the Street Fighter craze, the movie came out when the game's popularity was at its peak. Jean-Claude Van Damme played Guile while he was still a pretty big star. Raúl Juliá, an accomplished actor in his own right, played M. Bison.
Pop singer Kylie Minogue was cast as Cammy, and Ming-Na Wen played Chun Li. The movie is a hodgepodge of bad acting and a convoluted storyline. However, it made a good amount of money, and Juliá's role is highly touted as one of the better performances in a video game movie.
Double Dragon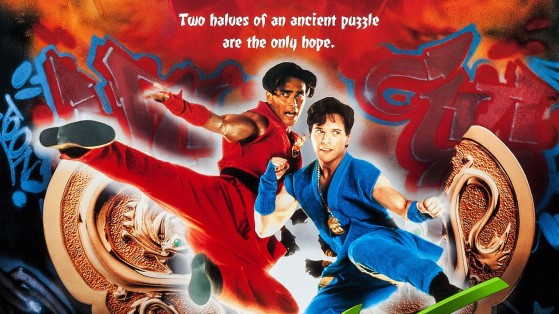 Some things are destined for failure. Sometimes, you can just tell that a movie has a stink on it that promises to keep everyone away. This one, which also came out in 1994, was made for about $8 million and barely made half of it back.
It showcased fun '90s movie mainstays like rollerblades, jet skis, boats, and huge explosions. One thing it didn't showcase, however, was a good story. The pretty boring plot focused on a two-sided medallion and a madman trying to take over the world.
Patrick Stewart, hot off his huge villainous turn in Terminator 2, played Koga Shuko, the movie's antagonist. Scott Wolf, of Party of Five fame, played one of the brothers. Alyssa Milano is also in the movie for some reason.
This movie illustrates what can happen when a fairly simple concept (beat up bad guys) tries to get the Hollywood treatment on the big screen.
The King Of Fighters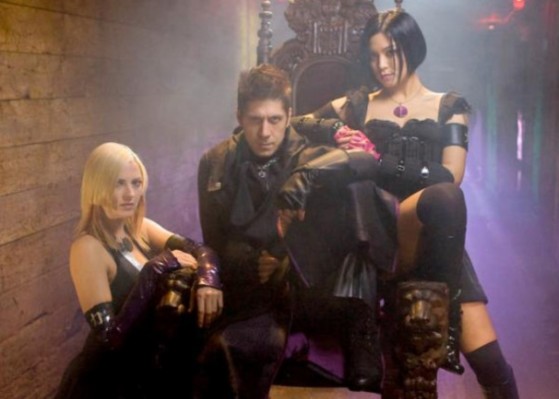 This movie version of the 1994 SNK Classic The King of Fighters '94 went straight to DVD in 2010. The misfire graced the collective consciousness of the world with a plot involving a magical earpiece transporting fighters into another dimension. Reviews were... not kind.
King of Fighters spends a lot of time on unnecessary exposition instead of fighting, or even the king. It has passable CGI effects and a lot of smoke machines. The action scenes are mediocre and lack any big names, although it does star Maggie Q, who may have been hurting for a paycheck at the time. It's hard to tell who's who in this masterpiece of a monstrosity.
Mortal Kombat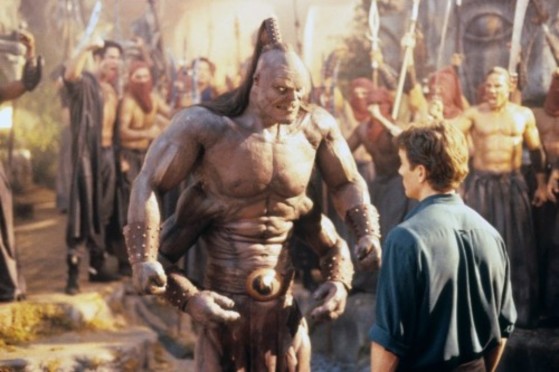 This is the outlier. The movie by which all other live-action fighting games are judged. It's almost strange to look back on, but the makers really caught lightning in a bottle.
The movie's blistering theme song, Techno Syndrome (Mortal Kombat) became instantly recognizable and pushed the album to #16 on the Billboard heatseekers chart. The movie's plot was concise and easy to follow. Not to mention the actors actually looked like their characters! Goro, with his four arms, looked believable because he was made with practical effects.
The fighting scenes were awesomely choreographed and audiences flocked to theaters. It was made for $18 million and netted about $122 million during its box office run. This one just hit at the right time, with all the right elements, at a time when Mortal Kombat's popularity was at an all-time high.
Maybe we'll get another one like this when the reboot eventually launches in the future.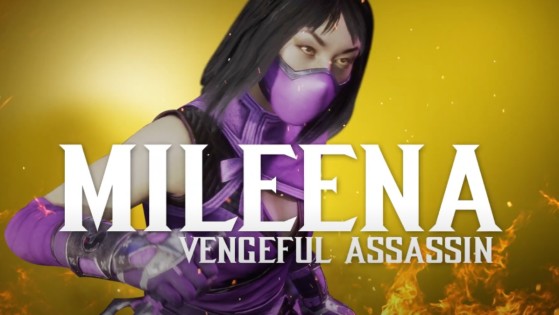 Johnny Cage adds some zest to the hype surrounding fan-favorite Mileena's return to the franchise.