Persona Producer and Director Kazuhisa Wada teased "exciting plans" for 2021 upon receiving a Partner Award for Persona 5 Royal. Atlus' series continues to see more success year after year despite originating as a Shin Megami Tensei spinoff.
Let's explore five ways the franchise will likely celebrate their 25th birthday next year.
Persona 5 Strikers (P5S)
The story of the Phantom Thieves continues on February 23, 2021 on Switch, PS4, and PC. Fans weren't expecting a hack and slash Musou style entry in the Persona franchise but after a dancing game, a stage show, and a fighting game do fans ever really know what to expect when it comes to Atlus?
P5S released in Japan on February 20, 2020 to positive reception despite what Daisuke Kanade, the game's Producer and Director, called an 'extremely high hurdle' to create a sequel to Persona 5. The Famitsu interview went on to cite a magazine survey where readers ranked the game based on four criteria: story, new characters, action combat, and sound. The consensus for every category was "Very Good," which should assuage fans that are skeptical of the new experience.
Persona 3 FES Remaster / Port (P3)
Atlus and Sega frequently poll fans to gauge interest on what titles to develop or where to take their current franchises. Persona 3 has been on the table for a long time, at least in the eyes of fans.
Following the recent success of the Persona 4 Golden PC port, a modern version of the title that kicked off the series' social elements feels more likely based on Sega Sammy president and CEO Haruki Satomi's comments during the company's November financial results briefing.
"As for Steam, while we haven't been actively releasing Atlus titles on PC, we felt that there was much potential there and put out a direct port of Persona 4 Golden for PC, and the user response was far beyond our expectations. That being said, we hope to release Atlus catalog titles across various platforms, whether as direct ports or in the form of remasters or remakes."
Who knows, we might even finally get some of the numbered Persona titles on Nintendo Switch.
Persona 5 Arena
Arc System Works and the Persona team have a winning formula with the Persona 4 Arena series. The first features the Persona 4 cast, while the second is a crossover between P3 + P4. The graphics are beautiful, characters feel like their JRPG counterparts, and every unique interaction is a treat. Adding the Persona 5 characters into the mix feels like an easy win, especially since the engine is already complete.
Some fans lost hope in the idea of Persona 5 characters coming to the Arena series because none were added to the BlazBlue: Cross Tag Battle roster, however, every Persona character in BBTAG is pulled from Persona 4 Arena Ultimax. That means there was virtually no chance Joker would ever get the chance to escape from crossing fate.
Persona 5: Royal the Animation
This isn't a game, but we're talking about Persona. A series that loves to make the most of their number titles. For reference, Persona 4 and Persona 4 Golden both have their own anime, and Persona 3 is split into 4 films. Atlus' willingness to create multiple adaptations of their titles increases the likelihood of another double-dip given there's already one anime for the original Persona 5.
Persona 6
This isn't a matter of if, but when depending on how long Atlus will ride out the success of Persona 5. It's possible the developer could present 6 and still release games centered around the cast of 5 considering they did the same thing for the Persona 5 and 3 dancing games.
The big question is what color will 6 focus on? My guess is green. P3 was blue, P4 was yellow, and P5 was red. Green would be another unique aesthetic that might even bring the series into a more natural setting for the first time.
What do you expect from Persona 6 and the rest of the company's 25th anniversary?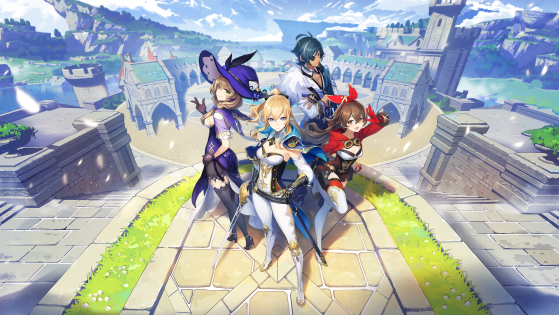 mobile-games
Genshin Impact came out on top, but let's explore some of the other best mobile games from the past year.