Technology company Microsoft's acquisition of smash.gg, a gaming tournament organization for competitive games, shows that the company sees potential in esports.
The deal could benefit Microsoft in a few ways. It could funnel news and content into Microsoft's MSN Esports brand or help Microsoft boost its own titles with highly-touted tournaments. Halo Infinite as an Esport, anyone? Full integration and an app could even be in the site's future.
Esports on the rise for the big three
Popularity in esports across numerous genres is at an all-time high and leading esports streaming platform Twitch continues to have one of its best years yet, meaning the purchase came at the right time. As COVID continues to ravage communities around the world, interest in streaming and tournaments online continues to grow rapidly. The ability for people to play in their own tournaments in an easy and accessible way makes sense.
Sony has a similar site called the Competition Center that runs weekly PlayStation Tournaments. Was Microsoft's move partially in response to Sony's growing interest in esports? This could be the next phase of console wars: exclusive tournaments and prizes.
Nintendo meanwhile runs a handful of tournaments for titles like Splatoon, Smash Bros, and Mario Kart 8, although they've put far less effort into supporting the competitive scene.
Why Smash.gg
Smash.gg is a five-year-old company started to aid in the competitive Super Smash Bros. community, but eventually expanded to include a wide bevy of competitive games. Microsoft said it plans to merge the service with its MSN Esports platform.
Smash.gg announced the news in a banner on its website, and Microsoft confirmed through its MSN_Esports brand.
"Since we started in 2015, our goal has been to build active esports scenes around the games people love to play," Smash.gg said. "Today we're excited to take the next step in that journey by joining Microsoft to help strengthen our existing relationships and explore new opportunities. Smash.gg will continue as a self-service esports platform available to tournament organizers from all game communities."
Fans of tournaments on other consoles can rejoice. Microsoft said that there won't be many changes at the gaming site.
Microsoft's trending purchases
The terms of the deal were not made available. Microsoft has made a few key acquisitions over the years to expand its footprint in the gaming world.
In 2014, Microsoft bought the world-building game Minecraft for $2.5 billion. More recently it bought ZeniMax Media, which owns publisher Bethesda, for $7.5 billion. Over the years they've also acquired Rare, Bungie, Lionhead Studios, and Twisted Pixel Games, among others.
To capitalize on the streaming boom, Microsoft bought streaming service Beam in 2016 and rebranded it as Mixer. The service was unable to compete, despite some high profile exclusivity contracts from popular streamers like Ninja, and shuttered in June.
Stay tuned to MGG for the latest updates on esports moves from the big three and beyond!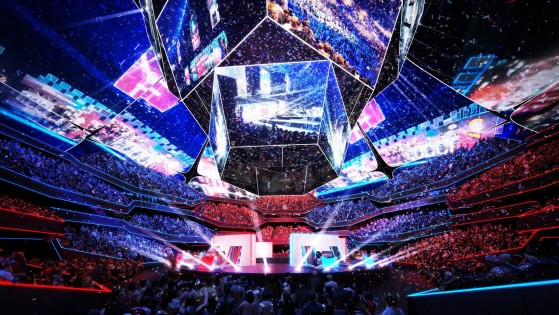 esports
Learn all of the basics about the competitive side of video games.