There was a lot of neat stuff at the Video Game Awards. The annual industry celebration was filled with cool surprises like Sephiroth, Ghosts 'N Goblins, and Mass Effect.
We even saw a bunch of trailers for new games we didn't know we wanted. Some like the Callisto Protocol looked amazing, others like Season looked super interesting, and a few such as that Swedish Chef Overcooked! DLC were just weird.
One trailer stuck out to me in particular as a signal that we've reached the end of our love affair with the medieval fantasy genre. Let's take a look at the reveal of Crimson Desert.
At first glance, this perfectly professional trailer has everything you'd want. A soaring soundtrack, crisp graphics, and intrigue. There are lush open landscapes and people massacring each other with medieval weapons followed by dragons, spells, and fantasy. Wait a second I've seen all this before.
Developer Pearl Abyss has yet to show something that differentiates Crimson Desert from other western Role-playing games. Titles like Skyrim, Assassin's Creed Valhalla, Odyssey, Middle-earth: Shadow of Mordor, and Dragon Age: Inquisition stand out in an oversaturated genre, but the rise in popularity doesn't stem from the industry alone.
It was on TV as Game of Thrones and on big screens as the Lord of The Rings. Amazing graphics and lots of blood (while admittedly very cool) can't distract from the fact that this source material is getting a little thin.
Ancient clans struggle against an omnipotent force. They need to kill the evil overlord and restore peace to the region. This is not the game we need, and not to mention a noticeable lack of diversity in the characters.
Why can't we get a game about an ancient African tribe overthrowing an oppressive land filled with ghostly spirits? How about more games like Ghost of Tsushima, where we explore cultures that don't get talked about often? There's a wealth of history from indigenous cultures in Australia, New Zealand, and the Ivory Coast. While that story has been told already, there is a chance that Crimson Desert might wow us when it releases in Winter 2021.
I want to be wrong. Developers often withhold a few key features and mechanics until their game is closer to release (Super Mario Odyssey anyone), so maybe the game's next trailer will provide more hype and innovation via the narrative-driven single-player elements combined with the yet to be detailed online multiplayer functionality.
Fingers crossed that there are more than just dragon, spell, and wizard tropes in this world. Let's see something new.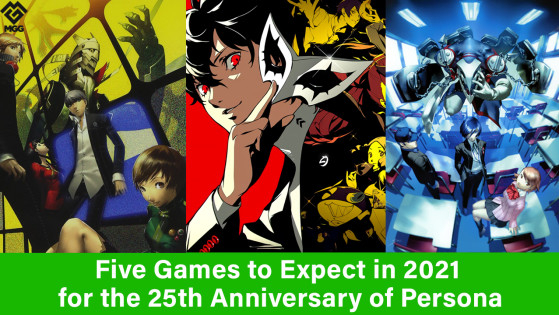 playstation
The increasingly popular SMT spinoff turns 25 next year. Following a tease from series Producer and Director Kazuhisa Wada, here are five ways Atlus will likely celebrate one of their most beloved franchise's birthdays.