In many ways, the introduction of emergency parachutes to PUBG for Season 10 feels like an apt way to summarise where we stand with the game, after a year which has seen five seasons come and go and a raft of experimental, redefining changes.
Season 10's new map, the claustrophobic urban battleground of Haven, represents the zenith of those experimental changes; a place where your every (outdoor) move comes under the spotlight of all-seeing choppers, while AI agents provide a deadly, yet rewarding challenge to those who dare to take them on amid the usual mania of PvP battle.
For Curd, who has filled the sizeable shoes of battle royale pioneer Brendan "PLAYERUNKNOWN" Greene at PUBG Corp., this year has all been about exploration and innovation. This has gone some way to define why this year's maps have all trended downwards in terms of size.
"We wanted to try new things and deliver lots of content for our fans," he says. "I think offering such varied maps and experiences is what makes PUBG stand out in the marketplace."
He's not wrong there. While titles such as Call of Duty: Warzone focus on a singular map experience, PUBG now has seven — three released this year alone, with a further three receiving significant remasters — all with their own unique characteristics.
Last season's Paramo, for example, has you dealing with an active volcano that dynamically changes the landscape in each game, while Karakin is a tiny desert wasteland where entire buildings can be levelled by deadly airstrikes.
Haven only adds to that uniqueness in that sometimes, instead of rushing to make a distant circle before the blue zone decommissions you, often the only way to go is down.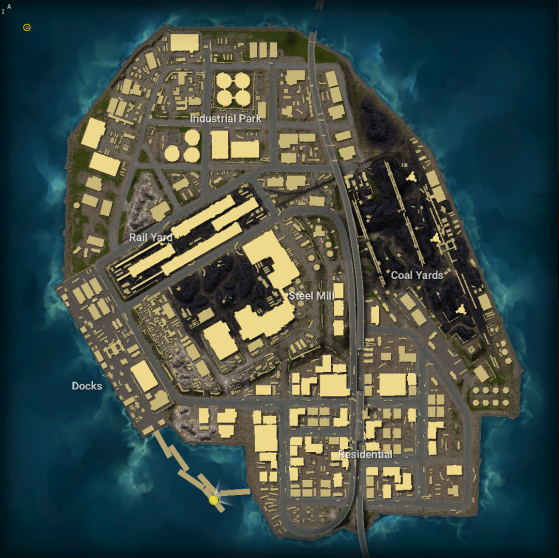 "We have been focusing on smaller maps recently," Curd admits, "but that's because we're passionate about trying new ideas so we can best serve the community."
Haven is a challenge, from both player and design perspectives. Since the very start, the battle royale genre has been a very outside-in game — players land, gather their supplies, and head inwards to a central point. As such, Haven doesn't feel typical, in terms of the land-loot-push inwards gameplay synonymous with the genre.
"The dynamic is definitely a little different," says Curd. "That's probably because this is our most 'un-PUBG' map to date."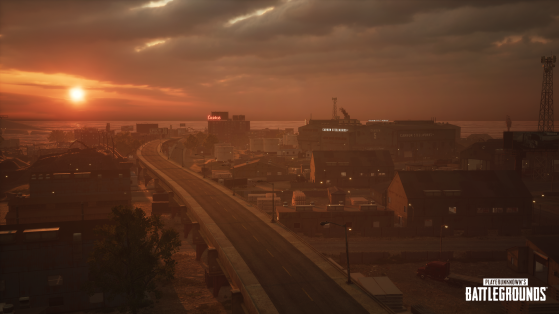 Despite this, he says that the team were seeing fairly consistent playstyle rhythms when testing the map. He feels Haven will appeal to players, striking the right balance between fresh and familiar.
"There are some unique challenges that we haven't had with other maps, but we have created tools to help us overcome them."
Curd refers to the emergency parachute, a first for the game. It allows players to stay elevated, then 'dramatically swoop down' to secure kills. Additions like this are what Curd says ensure players will have fun circles.
"People don't always realise this, but as designers we have control of where the final circle lands, so we work hard to ensure we are creating compelling circles that lead to interesting gameplay."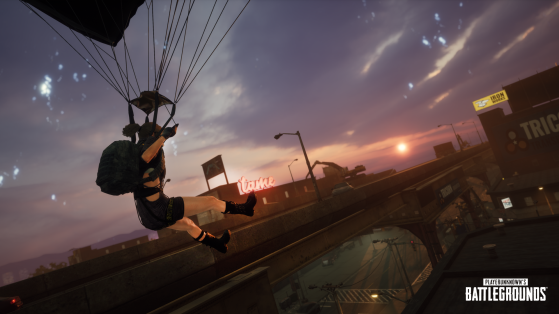 Another aspect that pegs Haven as experimental is the introduction of an AI faction, The Pillar. While bots have been used to fill gaps in the playerbase on other maps, here they serve to reward the more adventurous, combat-focused player.
However, where does that leave the more survival, less-frag-dependent players such as myself? Curd doesn't share my hesitations, and while The Pillar do benefit combat veterans more, he reassures fans that the overall experience won't change.
"I don't think Haven will feel particularly different to classic PUBG, the game has always rewarded more combat focused players. If you think about it, the supply drops that have been coming down since Erangel have benefited players who are willing to fight and die for those juicy red boxes."
"Of course NPCs will have an impact on the way players play the game, but that is part of the fun of a new map. We've introduced a scout chopper which attempts to find and eliminate players with its spotlight. We've also got the pillar tactical truck which is a monster, it chases players down with machine guns and molotovs, forcing them to hide. I think this map will really suit the more survival focused players."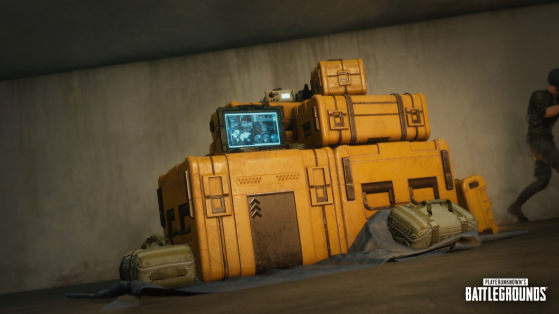 The AI and bot introductions this year are perhaps the most contentious changes in terms of community sentiment, with players routinely taking to social media to decry their presence in the game.
For Curd, it's all about the data heading into 2021, and overall he's happy with how the year has turned out.
"2020 was all about finding new, cool innovations in the battle royale sphere and we have learnt a lot. We've experimented with AI, adding things like bots and the loot truck, and gathered a lot of data from our community. That data is really going to help us with our ambitious plans for 2021."
Next year feels like it could be make-or-break for PUBG. According to SteamCharts, both the average and peak number of players have declined roughly 40% in the last twelve months — not least because of the experimental nature of the year.
However, the shift in direction appears to have been a conscious decision to forge a longer-term narrative for PUBG. Since the introduction of a story trailer in Season 4 new tales have been added, feeding into a larger plot device for fans to become invested in.
From ARG-based influencer packages to faux-documentaries fronted by Star Trek: The Next Generation legend Jonathan Frakes, new maps are no longer just playgrounds for the bloodthirsty. They're validation of why we're still fighting in places other than the original map, Erangel.
For Curd, it's all about returning the game to it's core values in 2021, and exploring what made the game great in the first place.
"We have tried a lot of new things over the last year, but it is really important that we don't drift away from the fact that PUBG is a survival game – remember that the classic PUBG match is mostly 90% survival phase and only 10% gun play. We think that drives more diverse stories."
Battle royale games are a genre that don't necessarily depend on plot to immerse a player. No two matches are alike, and the potential for creating your own tale during the course of play is massive.
This is something we see in the coverage of competitive events, where the focus is less on a 'bitesize novella' style and more on a slow-burning epic. This trend towards the smaller map has been a point of contention in the esports community, and is something on Curd's agenda to address next year.
"We'll also be focusing on creating larger worlds as we believe that maps of Erangel's size deliver the purest PUBG experience. Of course we love the intensity and madness of Karakin, but it's the larger maps that have a real quintessential PUBG feeling to them."

This is sure to please fans of PUBG esports, which has a loyal — if jaded — following. Very little of 2020's content suited professional or aspiring competitive players, given tournaments are played out solely on Erangel or Miramar, and feature none of the perceived 'gimmicks' that recent maps have contained.
Competitive PUBG is the very essence of the battle royale genre — no AI, no aids, no pigeonholing. Just four players against the world, with nothing but their scavenged loot and their wits to help them. While Curd couldn't reveal any specifics on what he has planned for 2021, he was keen to stress that the esports side of things hasn't been forgotten.
"We always want to make classic PUBG as interesting and fun as it can possibly be, and esports is naturally impacted by that. We've got some exciting plans which will positively affect the competitive side of the game."
2021 could well be a renaissance year for PUBG in the wider battle royale sphere. We're excited to see where it leads.
Season 10 is under way right now, and players can drop into Haven either as a duo or as a single-player versus duos. Find out more by following the link below!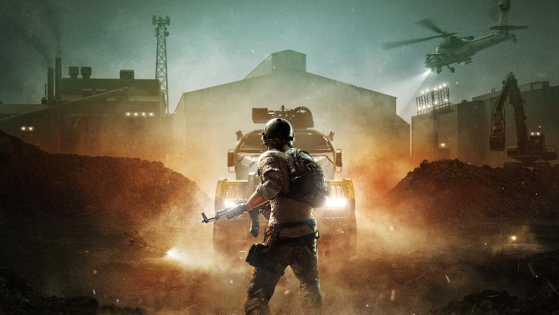 Haven, the new PUBG map, brings the action downtown!
Dense urban warfare is the flavour of Season 10 with the introduction of the Haven, the brand new PUBG map. Find out more in our primer!